Craig at work has just moved house and he was looking for someone to give some of his old things to. He asked me if I wanted his Star Wars RPG books. Great! I figured it would be the same books as
localcdrive had and I could read up on everything.
What I got was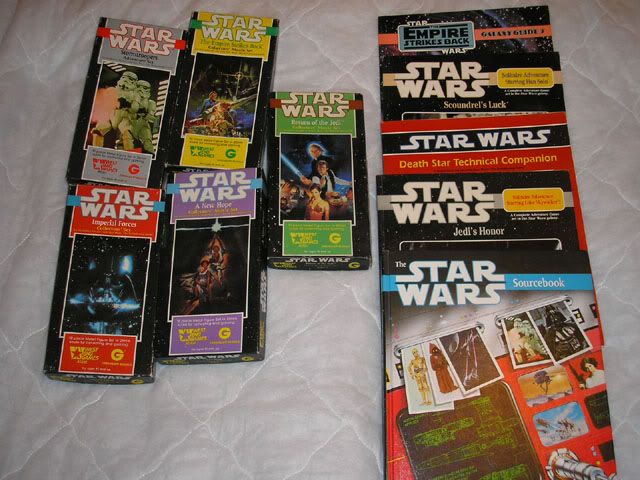 ORIGINAL Rpg books in excellent condition. And the boxes on the left contain...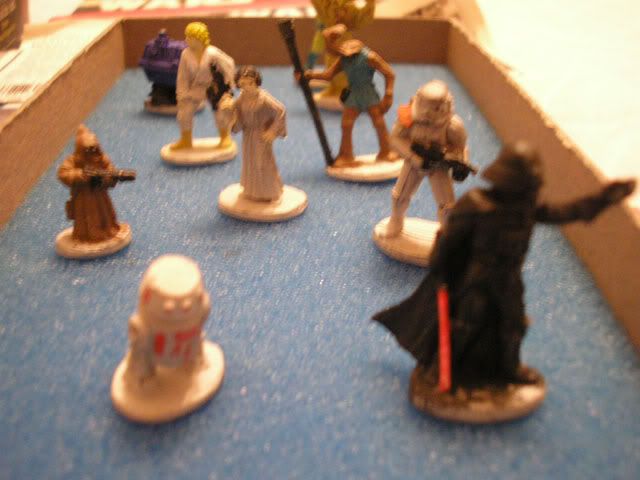 Tiny tiny little metal figures. I had trouble photographing them, mostly they're smaller than my thumbnail. And in one box I found...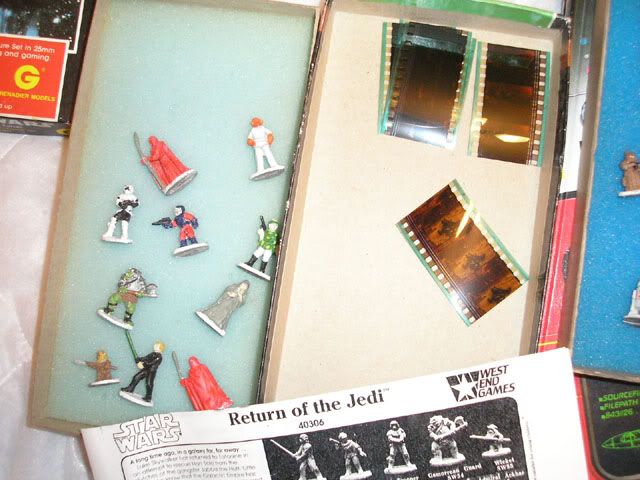 Film clippings from one of the movies. Most of the scenes appear to involve Christopher Lee.

He also gave me a Pirate pack with neat things like maps and posters but I haven't looked at that in detail yet or photographed it.


He says that this is just the first batch of things I shall be receiving. I dread to think what will be in the others.