Title: One More Inch
Fandom: Harry Potter
Characters: Voldemort and Harry Potter
Prompt: 7 One More Inch
Rating: G
Author's Notes: It hadn't worked for the coyote in that Muggle cartoon he had seen, but it was worth a go. Now if only the boy would go for the bait. Just one more inch...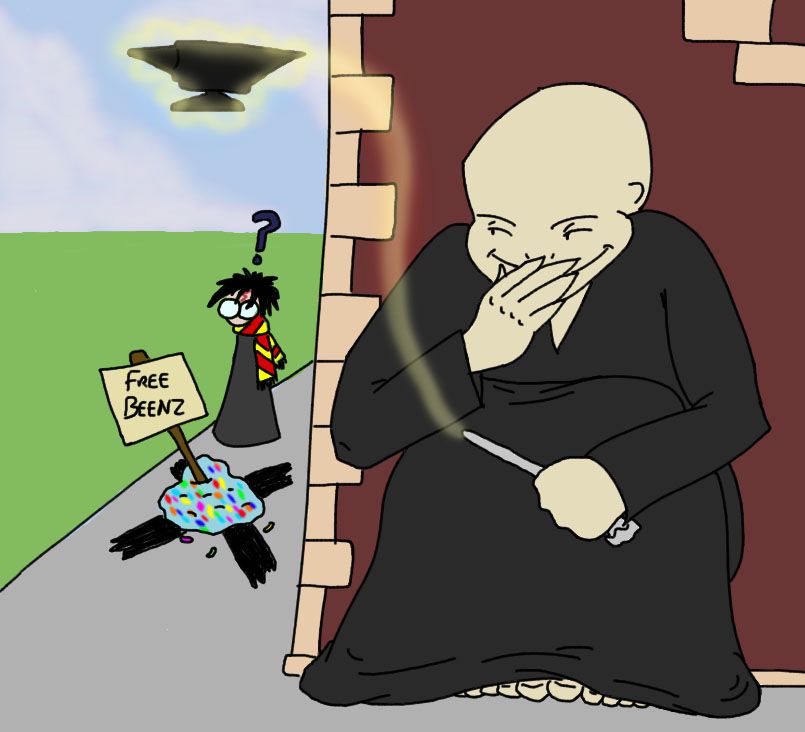 2/100