With plenty of fussing from a future grandmother...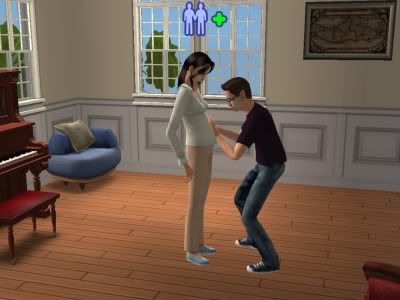 And a future father...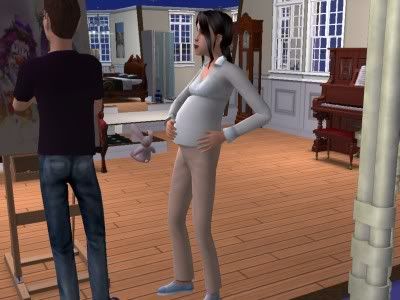 Caitlin just keeps getting bigger. I think she's going to burst.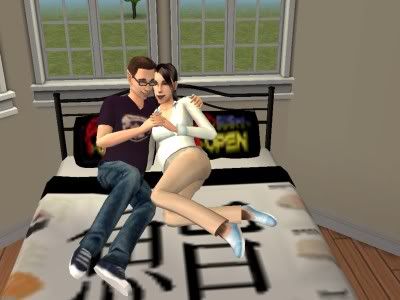 SimKev is making sure she gets plenty of rest now that she's so big. She waddles when she walks. It's cute, really.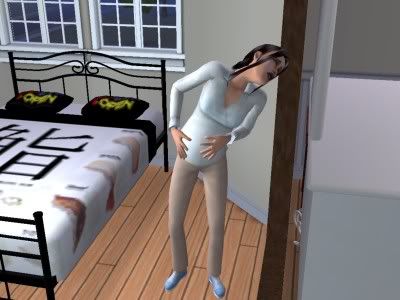 Oh! Too late!



Even in the world of Sims birth looks painful. Ouch.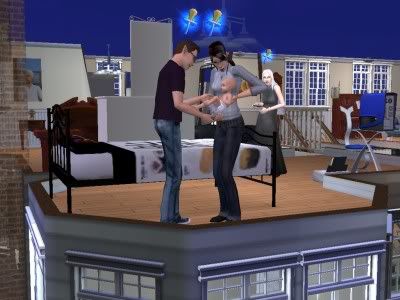 They get their shape back real quick though. Introducing baby Brigit.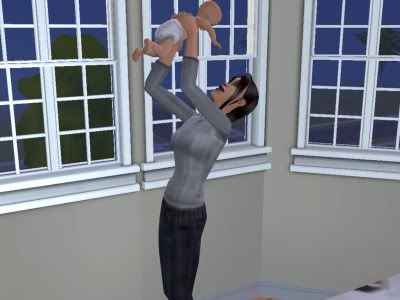 And also introducing baby Liam.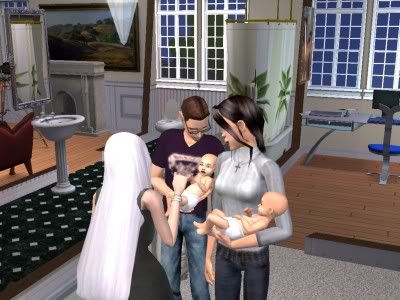 That's right, SimKev and Caitlin are just so utterly fertile that the first time they ever woohoo they make twins.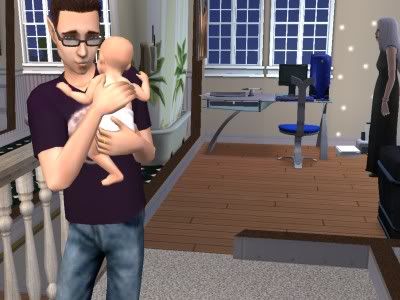 You utter stud, SimKev!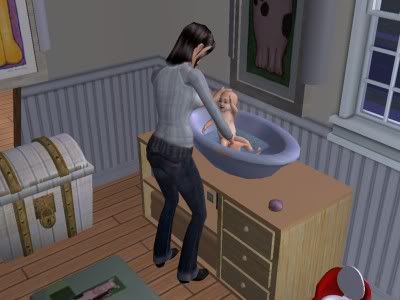 Of course this meant adding an extra cot to the nursery. It's a little cramped now but it works. I still had room for the bath even.