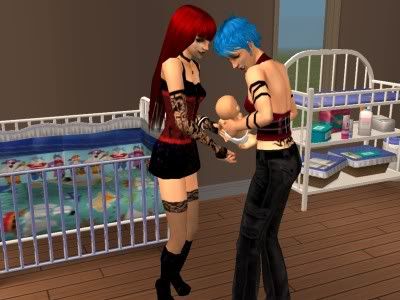 Peter is cute.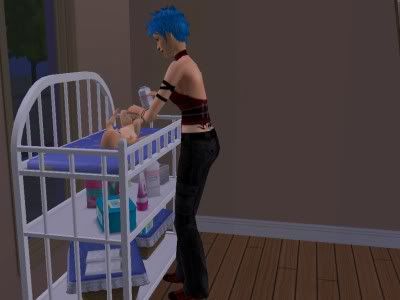 He's smelly though.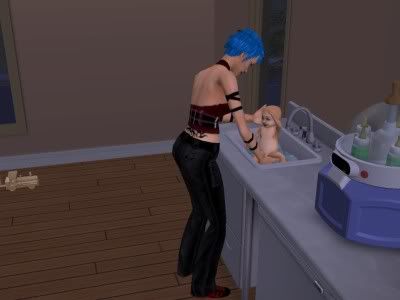 But SimDannie saves the day!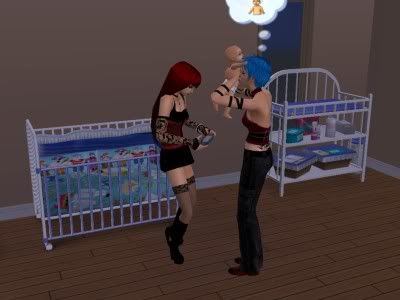 Which is a little more than Claudia is doing, but she looked after him yesterday so she deserves a little rest.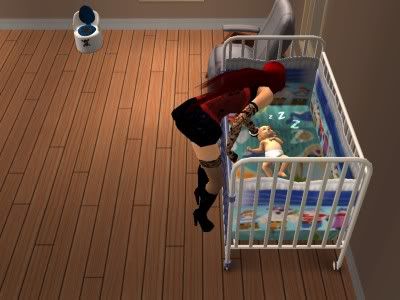 She does adore him though.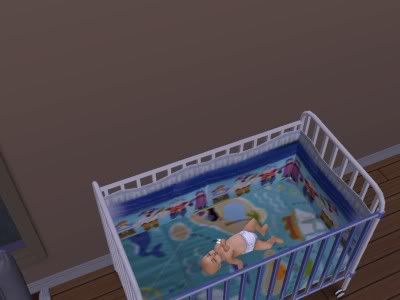 And who wouldn't love him when he's sleeping?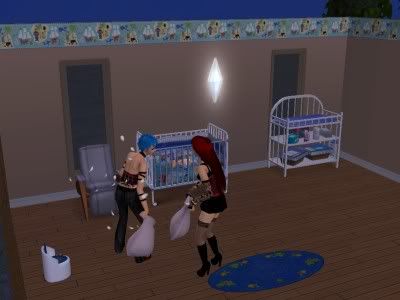 But that won't stop her from playing with her wife...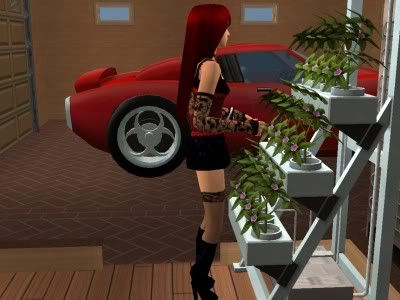 Playing with her 'plants'...



Or..uh...playing with her wife.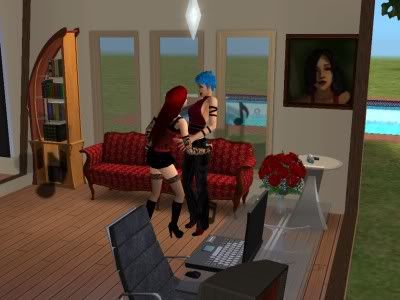 And...playing with her wife.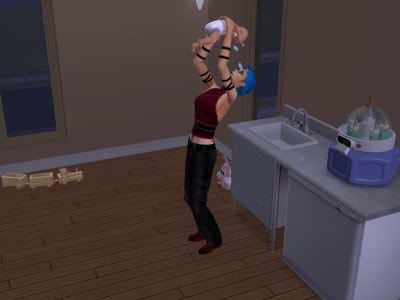 Peter threw up on SimDannie though...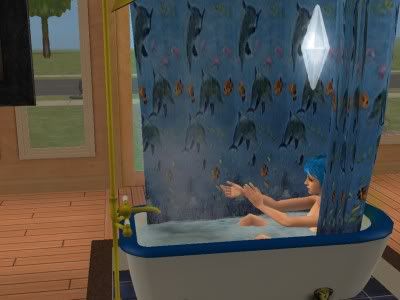 So she needs a bath.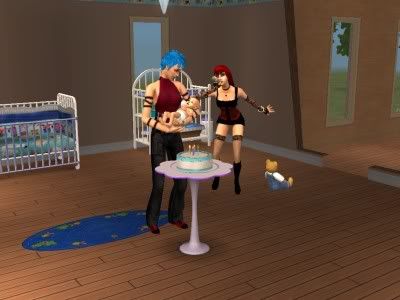 All too soon it's birthday time.



SimDannie helps Peter blow out his candles.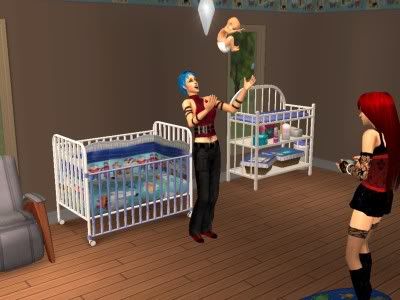 Up in the air!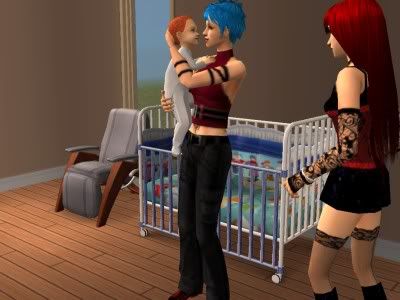 And when he comes down again he's a ginger headed toddler.



Claudia plays with him.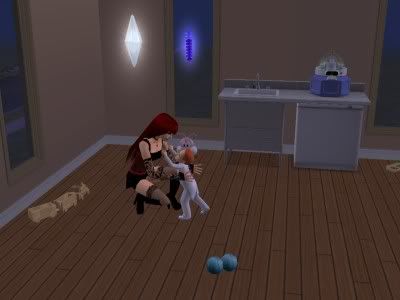 And helps him learn...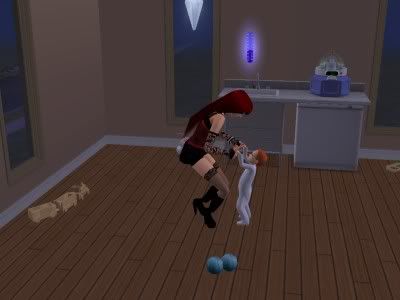 To walk.



She gives him a nice bath too.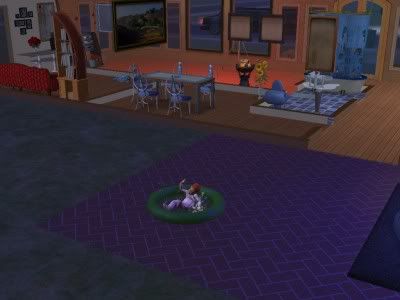 he prefers his kiddy pool though.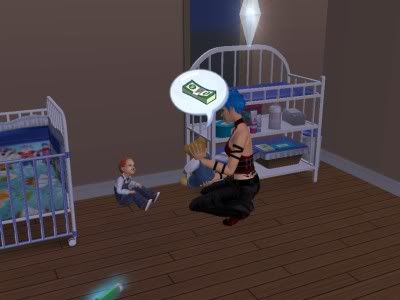 SimDannie potty trained him and taught him to talk.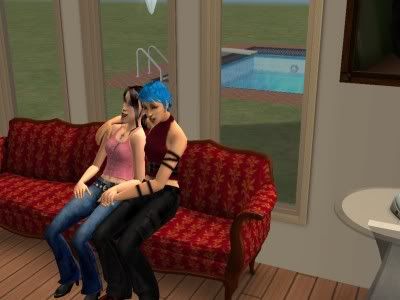 The Caitlin visited and helped her to relax a little while he slept.

Over at the graduates...



They have guests, so it's poker time.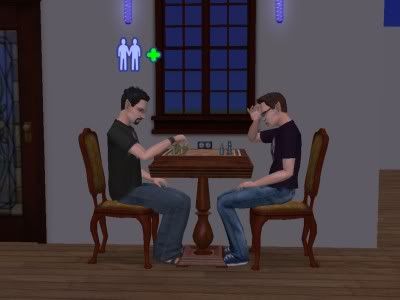 or chess, as some members of the house seem to prefer.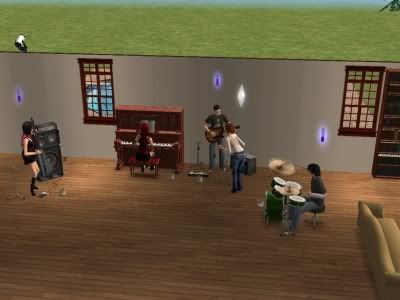 With a little jamming together (everyone wave at Claudia who seems to have taken the opportunity to pop over).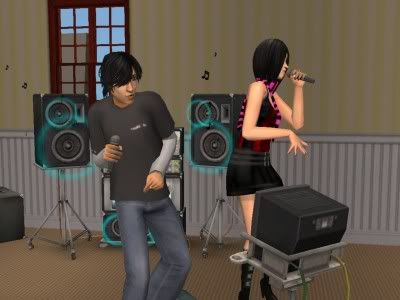 And of course a song from our resident diva and her man.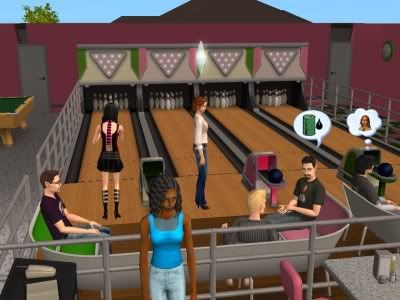 Screw sitting around the house, they're going bowling!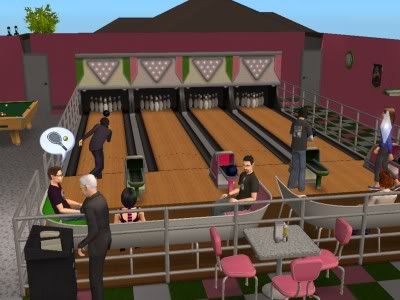 Look, SimLeokhorn joined them too.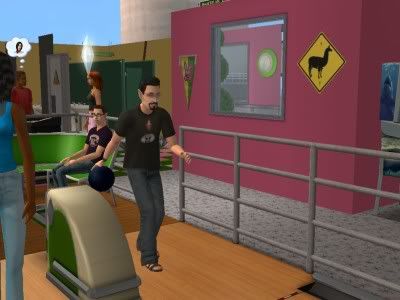 SimSean bowls a strike.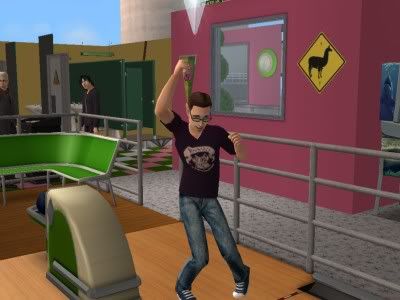 And so does SimKev.

Perhaps I should get them jobs or something soon.