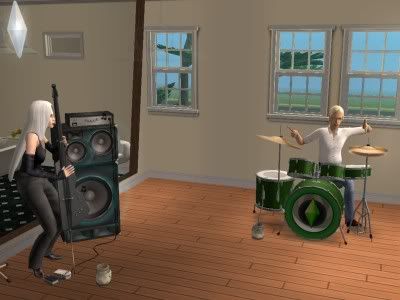 Looks like SimKel and SimBardi are pretty much carrying on as we left them.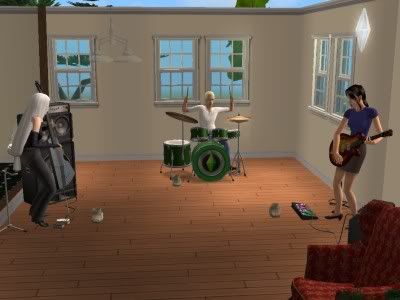 Having returned from university, Caitlin joins them for a little jamming.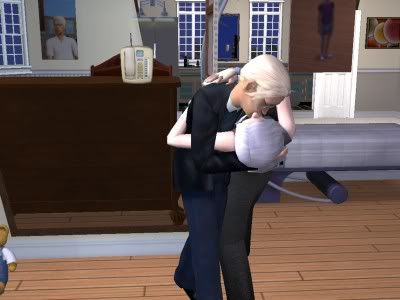 Yep, pretty much as we left them.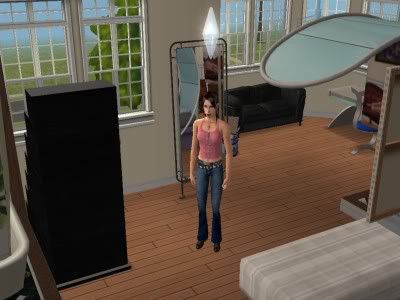 I sent them out clothes shopping as a treat.



There was some long-missed bonding.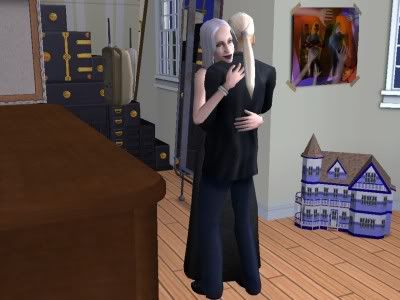 And some sweet dancing.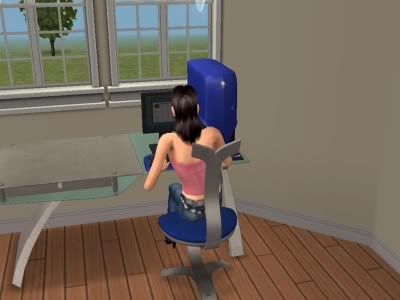 Caitlin applied for a job as a professional artist.



To celebrate a new stage in life she painted a self-portrait.



And now on the wall alongside the two portaits of her SimKel painted...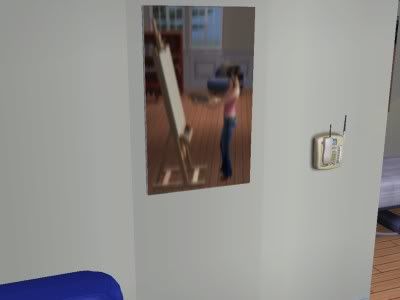 Is the self-portrait.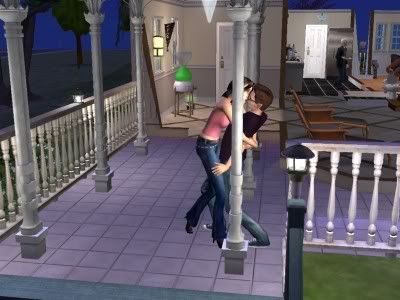 SimKev came over for dinner. I think Caitlin was pleased to see him.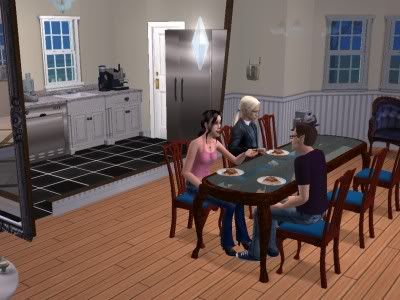 She discusses things over spaghetti.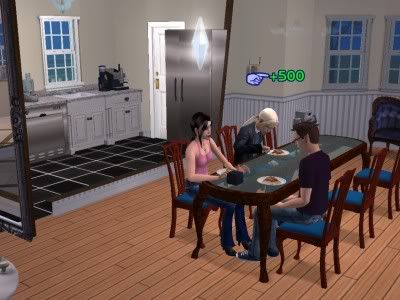 She's pushed a little box at him.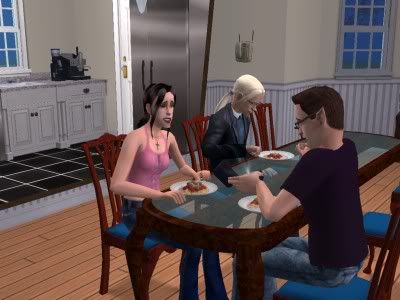 he opened it, it appears to contain something shiny.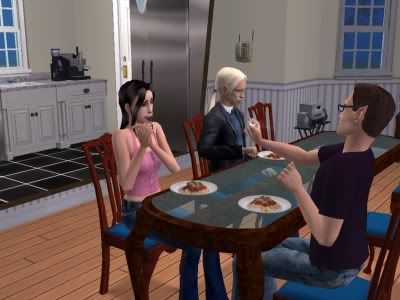 Aww it's a ring!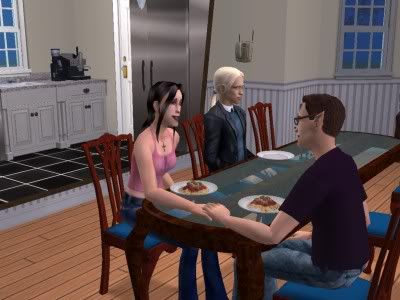 He seems to like it.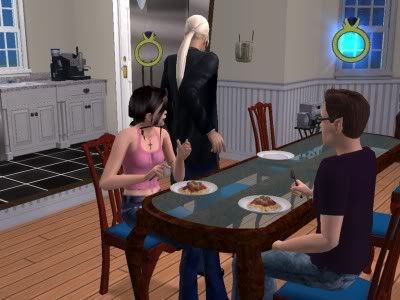 And judging by the two little engagement rings floating around... SimBardi is going to be paying out for a party.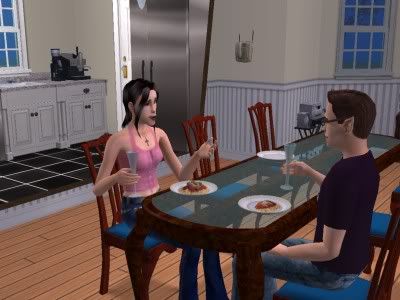 A toast!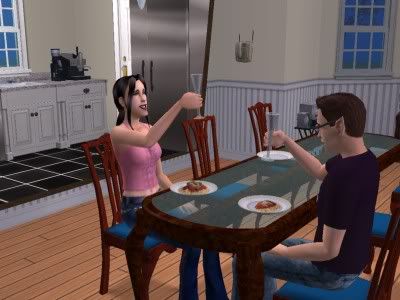 To even more weddings!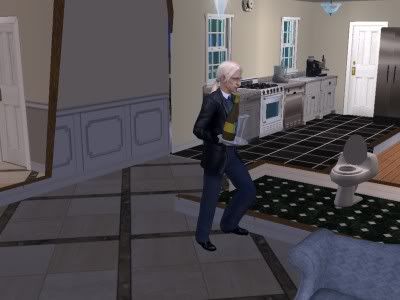 SimBardi sneaks off upstairs with some champagne.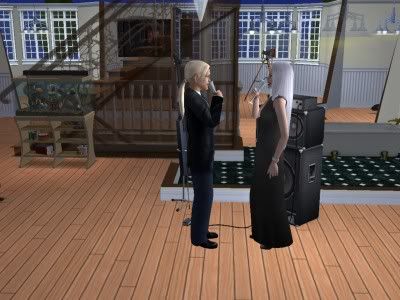 To their daughter's engagement!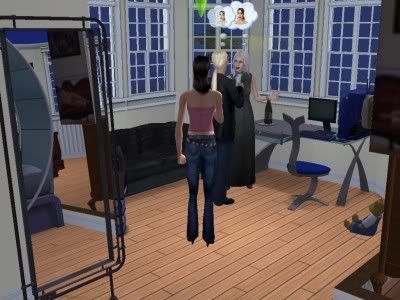 Champagne all round.