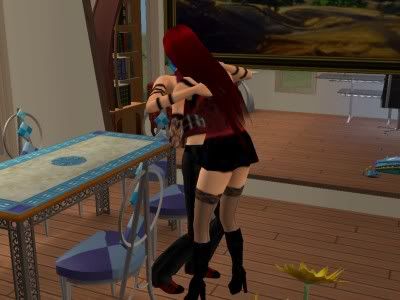 SimDannie and Claudia are quite happy together it would seem. This is because it is a special day.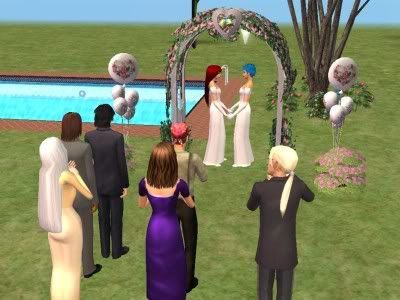 They're getting married!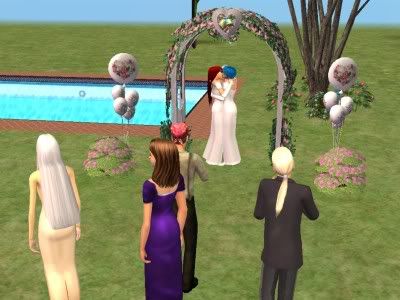 All of their best friends are there to help them celebrate.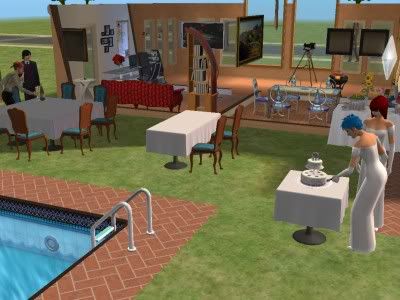 Time to cut the cake.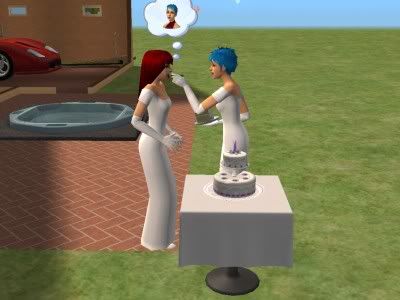 Aww.



A toast to the happy couple.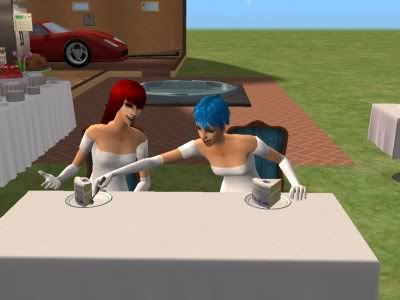 And time for the meal and cake to be eaten. SimDannie likes the look of Caitlin's.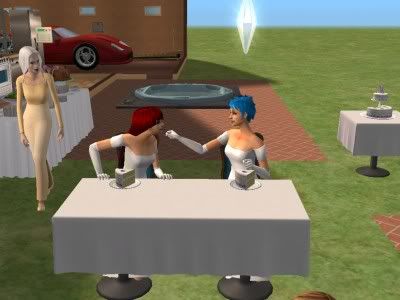 Awwwwwww.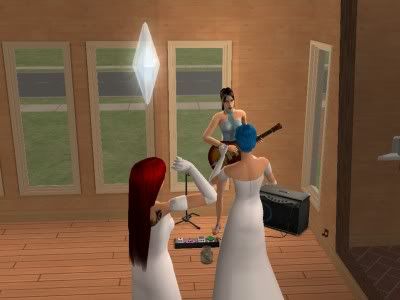 Caitlin provided live music.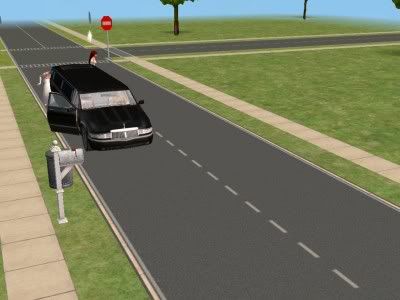 And the limo arrived to whisk them away to their honeymoon.

Of course, when they get home they don't stop...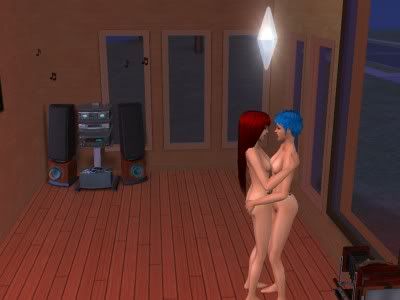 Some naked hugging.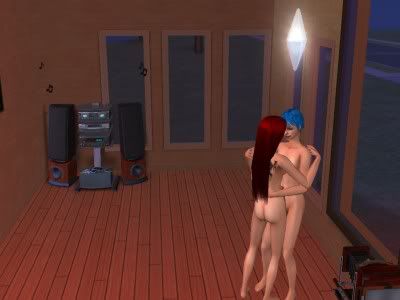 Some naked dancing.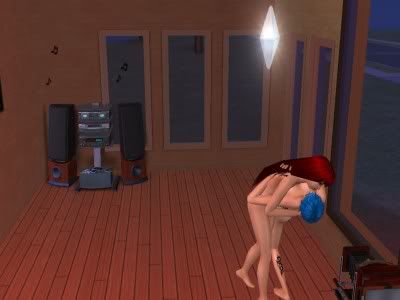 A little naked kissing.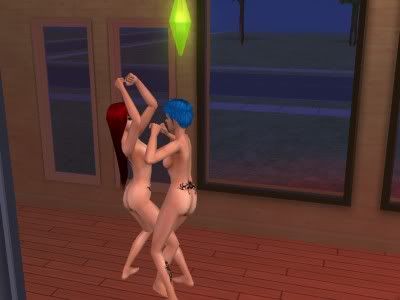 And a bit of naked grinding (yay foreplay!)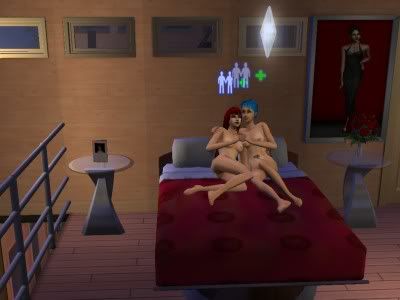 Before retiring to bed.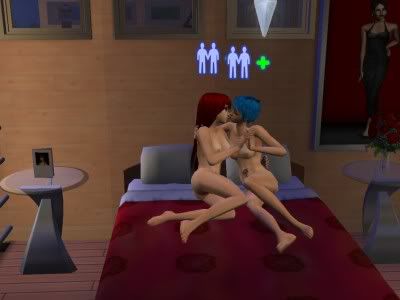 Still in the honeymoon mood.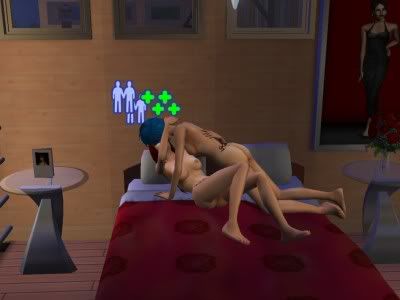 Something they quite enjoy acting on.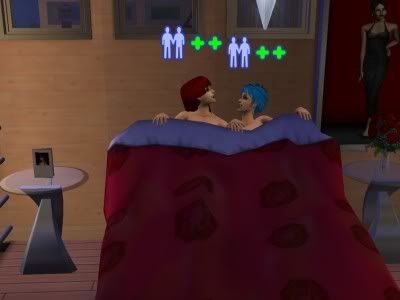 I wonder where SimDannie's hand is?



The next day SimDannie seems a little down.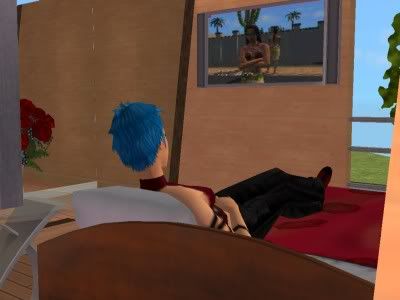 She's just moving from the bed to the sofa and watching TV.



Oh dear, I don't think she's very well at all. Perhaps she had too much to drink?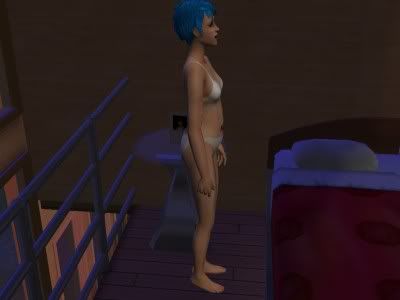 ...THAT isn't caused by any drink I know. Seems the couple have defied genetics (yay hacks) and now SimDannie is going to be eating for two. Or three. I don't know.