Everything is fairly normal in the dorms today.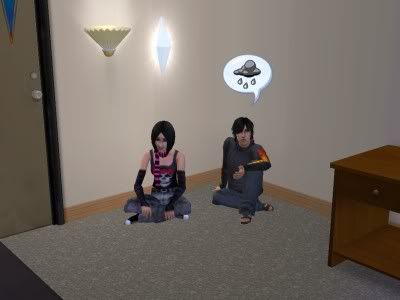 SimHay and SimStoo are discussing the weather.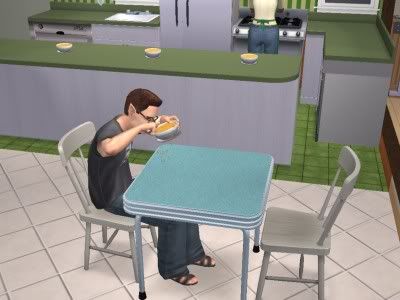 SimKev is having breakfast.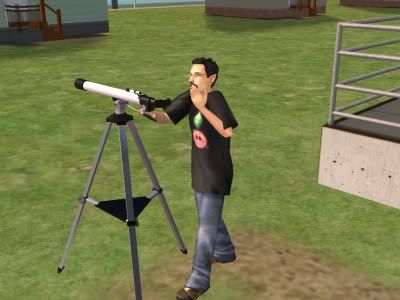 SimSean is...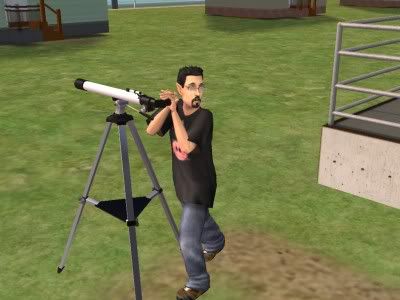 Shocked by what the neighbours are doing apparently.



Caitlin has some fun tormenting SimKev.



SimKev has revenge.



SimMattie is molesting SimSean.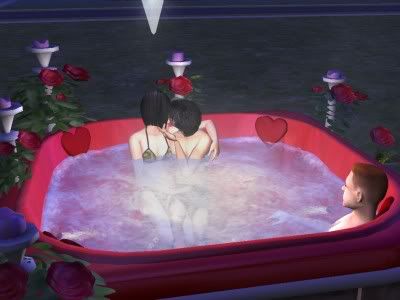 SimHay and SimStoo take it outside to the hottub...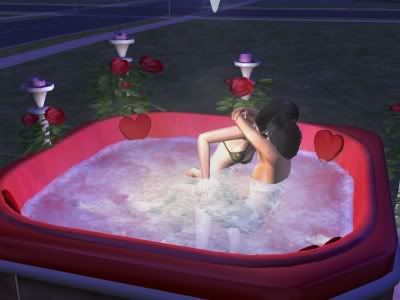 shooing out the guy already there.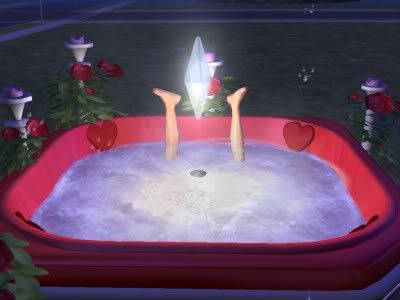 Because they want to woohoo!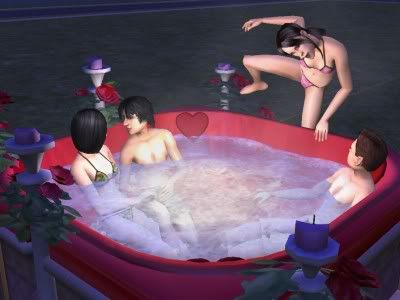 Suddenly...HOTTUB INVASION!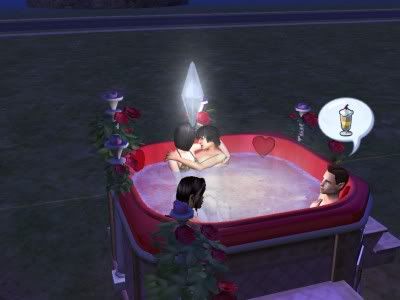 So...who wants icecream?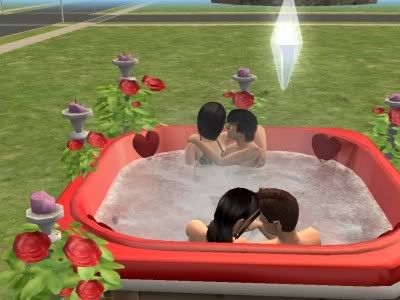 When in Rome... (yes they stayed there till morning apparently)



SimHayyy....the guys are ignoring us in favour of talking about blue people!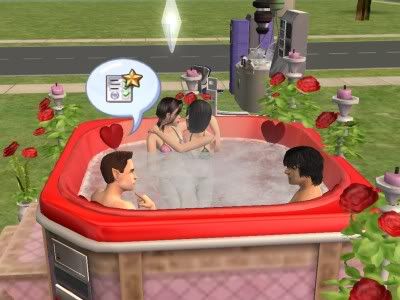 I am sure we can find a way...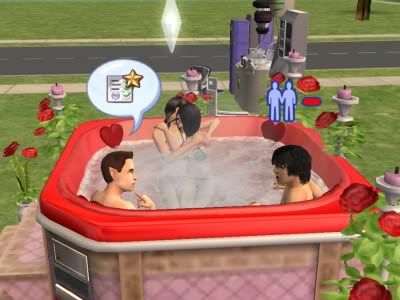 To get their attention... guess not.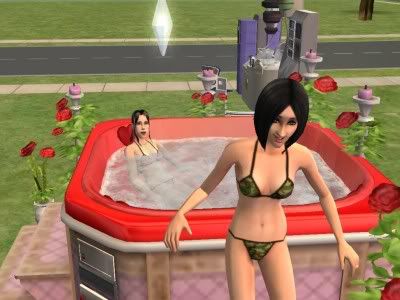 All too soon it was time to get out of the hottub.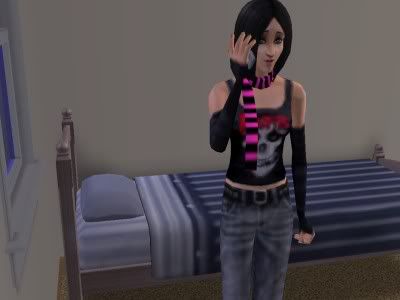 because SimHay had a call to get, reminding her that it was a special day!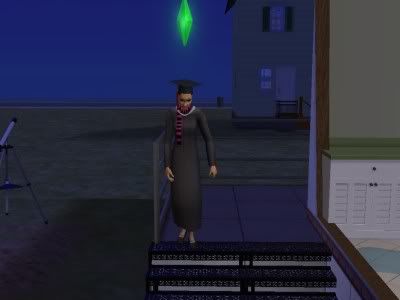 Graduation day! look at her nifty gown!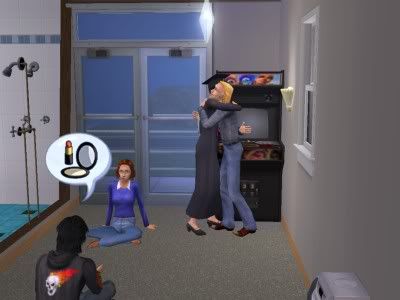 There was a hug from daddy.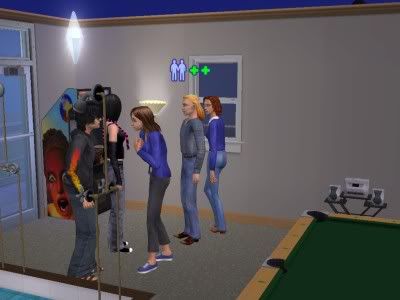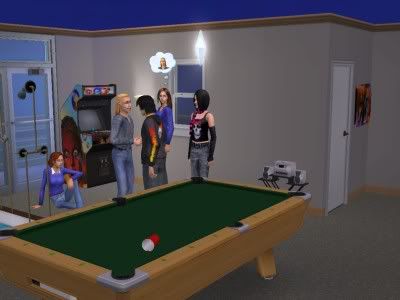 And SimStoo was introduced to the parents.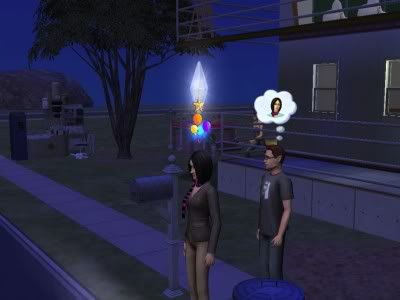 But now Simhay has all grown up which means...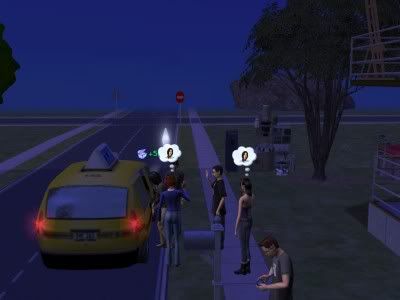 it's time to leave the dorms and go back to the real world.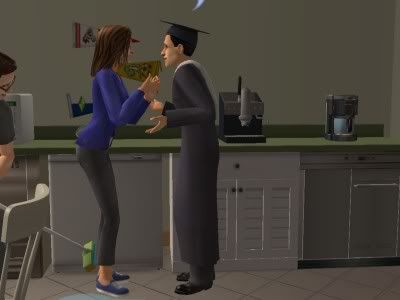 SimStoo graduated too.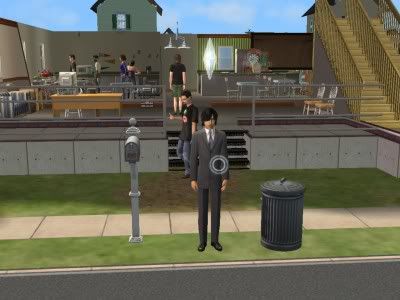 He too grew up.



And left.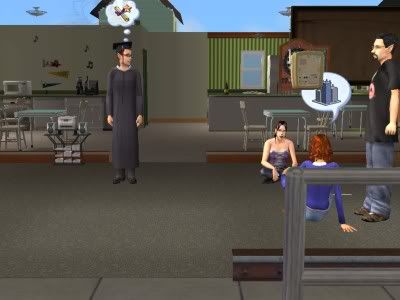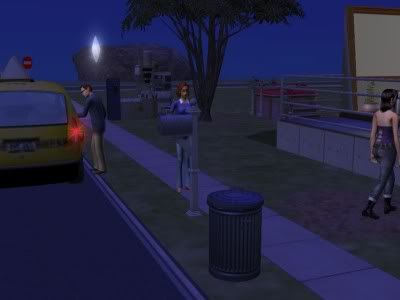 SimKev followed.



And then Caitlin, who got a hug off mum.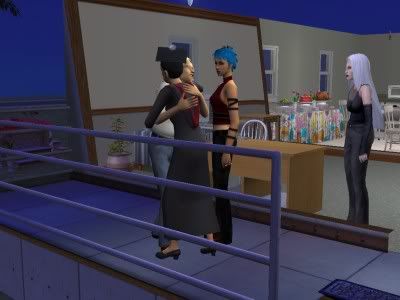 A hug off dad.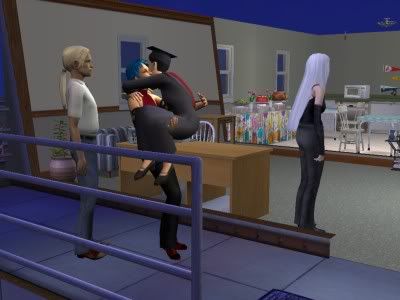 And... erm... something from SimDannie.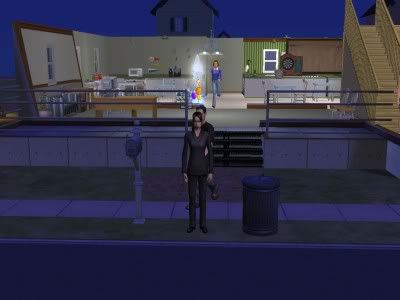 Then she grew up and left.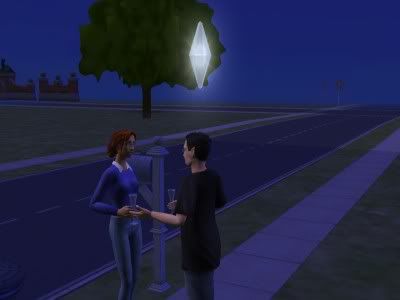 Leaving just SimMattie and SimSean in the dorms.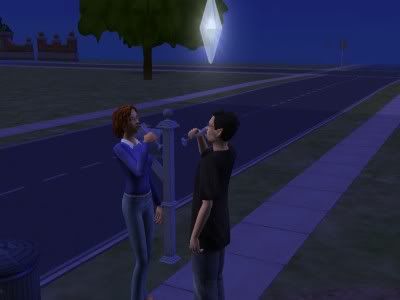 They toasted their absent friends and the future.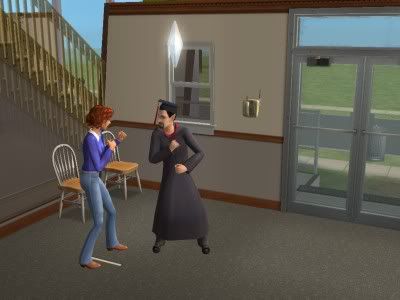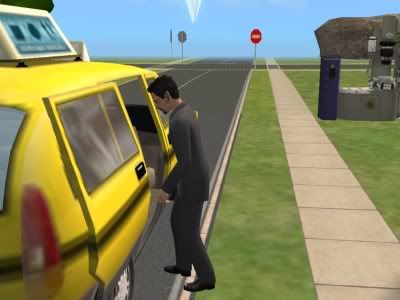 Until one by one...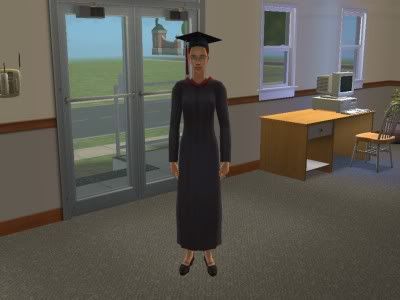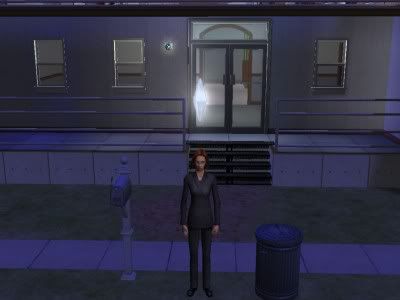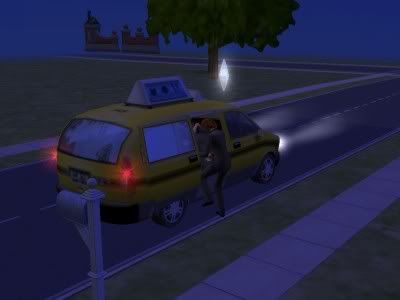 They too graduated, grew up and left.

The dorms are silent now.

Next time we see them they shall be adult, doing adult things.