I got a little hack item for the Sims that can affect virtually anything I want so I've been playing a little. Using the InSiminator I was able to...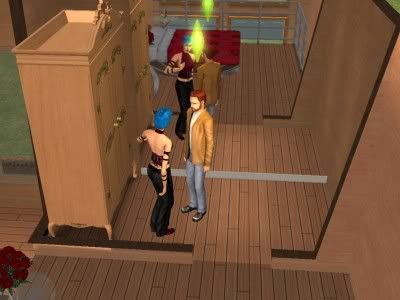 Summon Daniel and make him selectable as a guest. Why would I summon an idiot like that?



CRUNCH! Oh look, a satellite fell on him. Hello Death! (I love that SimDannie is actually listening to her MP3 player and dancing)



And now SimDannie has a stylish grave in her garden.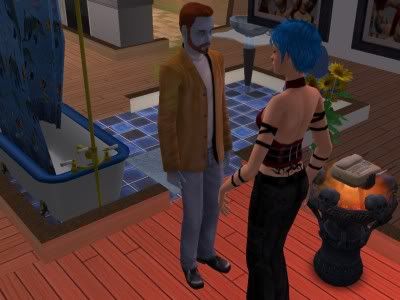 I had so much fun I had Death bring him back as a zombie.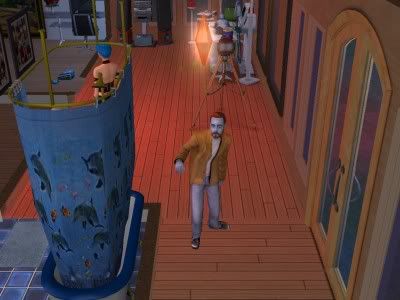 Braaaaaaaiiiinnnnnns! SiiiimmmDannnniiieeeeee!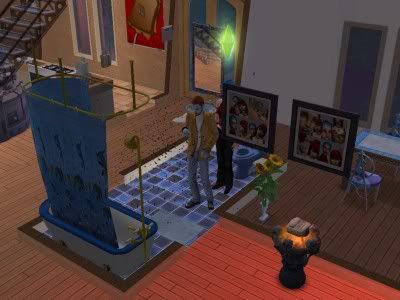 OK, you're even more irritating than you were before. But wait, what are these black things everywhere?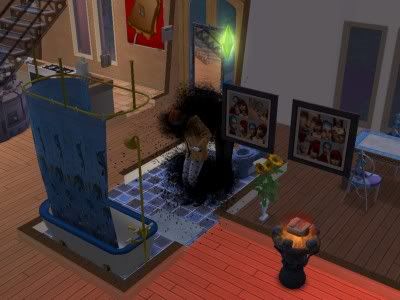 Flies! Millions of them!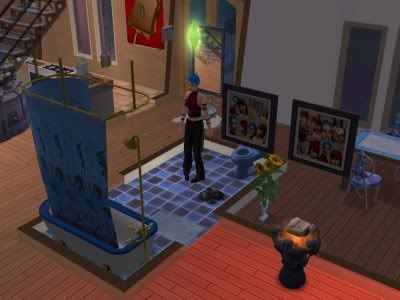 Murderous flies!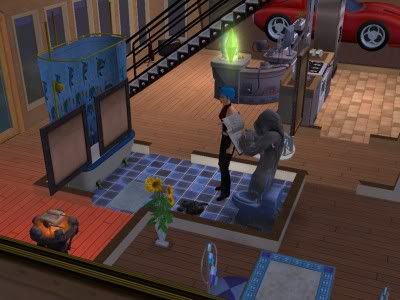 Death pops in to take Daniel's soul (again) and also to use the loo.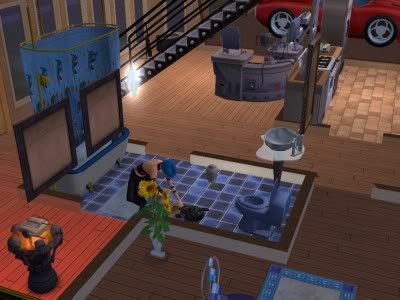 Ah well, better sweep Daniel up.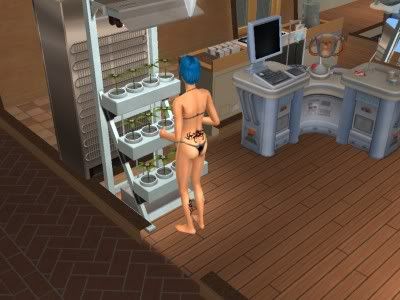 After all, she has....um... 'plants' to tend to.

Let's skip along to the University and see how they're doing. They're in their very last semester now.


Caitlin decided to let her hair grow out of it's odd cut and colour. Looking good.



I thought I'd try this new cut on SimHay. What do you think?



Meanwhile, SimSean is entertaining himself by jumping on the sofa.



And while most of the dorm is having a little conversation in someone's bedroom...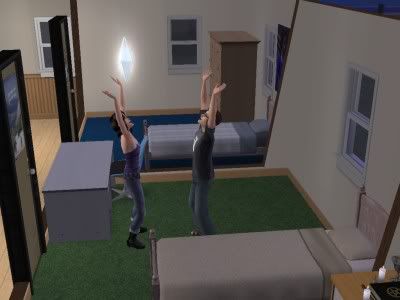 Caitlin and SimKev are...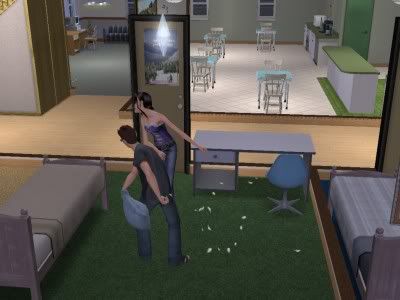 being very...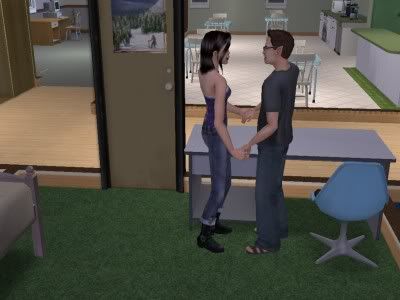 Cute. Awww. Why do I think they're going to end up together?

Well let's go back to SimDannie's house where things are still interesting.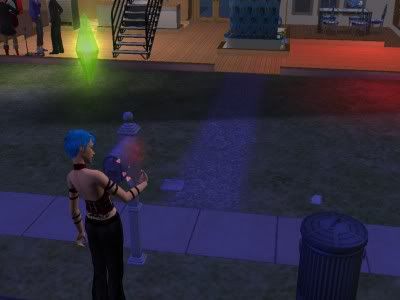 SimDannie has mail, scented lovely mail.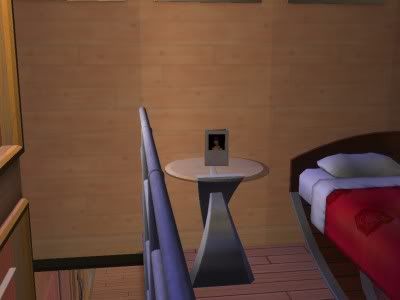 Aww, it's a card from Claudia.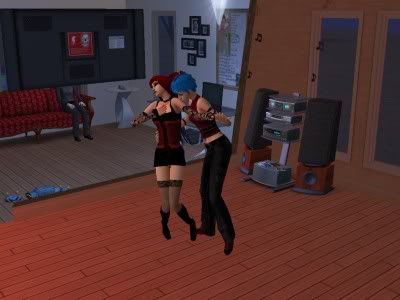 They're getting along brilliantly. Let's invite her over.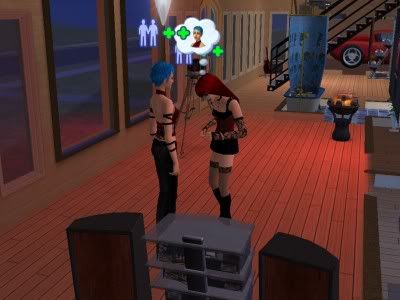 What's Claudia looking all bashful about?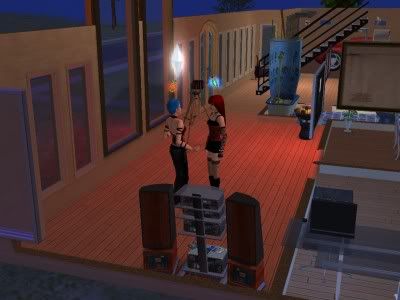 SimDannie proposed and asked her to move in with her!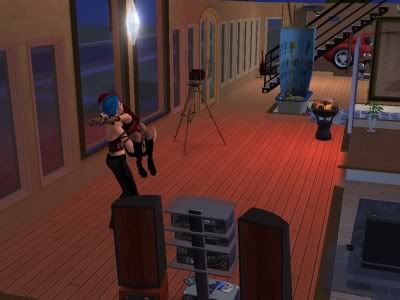 EEEEE! She's happy about that.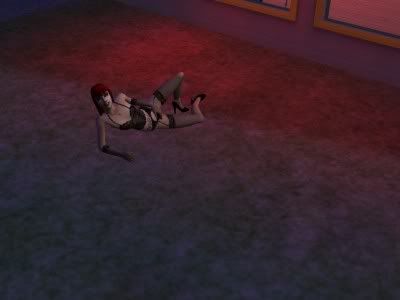 Twice the hotness in one house yay!


Anyway, I am going to do the Sim brother thing just for a laugh. I already have a request for several characters so there are some spaces left.
If there's anyone you'd love to see in the house, be it a celebrity, fictional character from a book, movie or TV show, just comment here with your suggestion. Choose as many as you like, I'd rather have too many to choose from than not enough after all.
If I don't get enough you'll just have to put up with my choices of housemates =P