So what did SimDannie get for her birthday?



She got a fancy new home!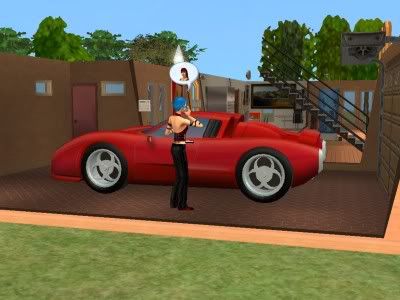 AND a fancy new car! Hehe she's phoning Claudia to tell her about it.



She likes to drive around.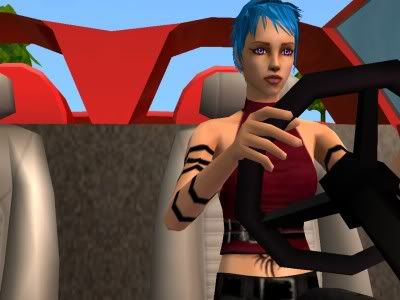 Wheee!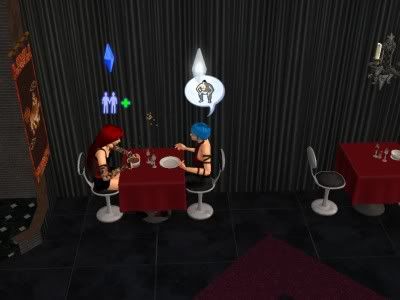 She used her car to go on a date with Claudia. She's saying Claudia eats like a Sumo wrestler I think.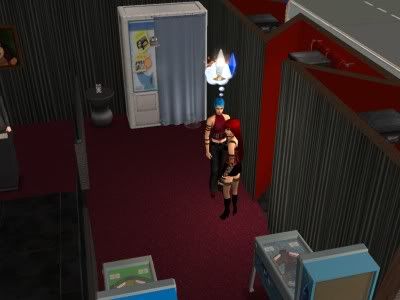 Daniel was at the nightclub too so they shot him dirty looks and ignored him all night.



They had their photos taken.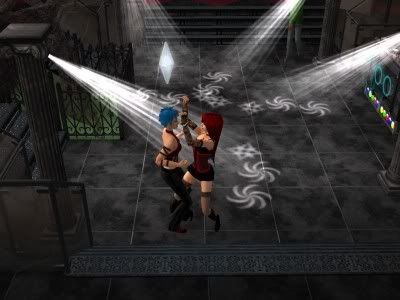 And they danced (sexily).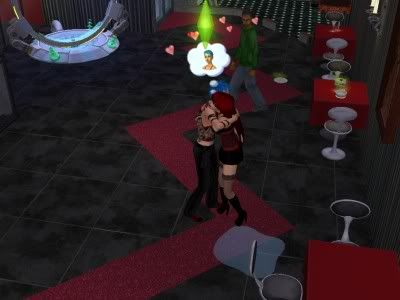 And hugged (I had to giggle at the guy who walked by in the background, he was loving watching the two hot girls make out).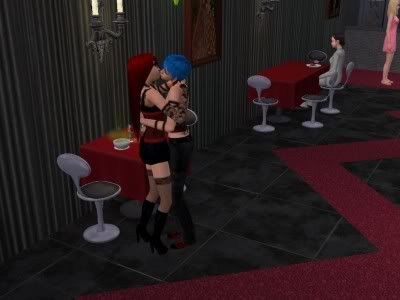 And there was a lot of kissing.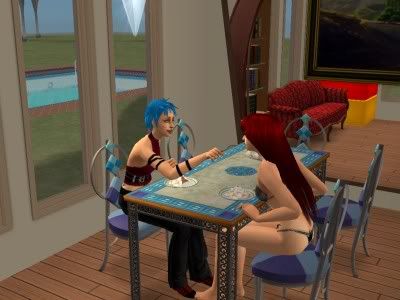 It was so successful they had another date in SimDannie's new house. Aww, she's feeding Claudia cake.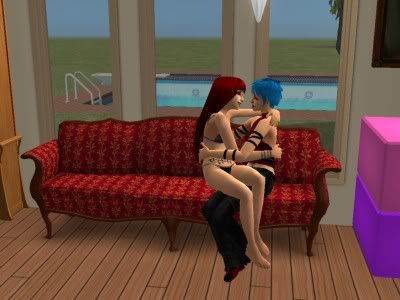 They're so sweet.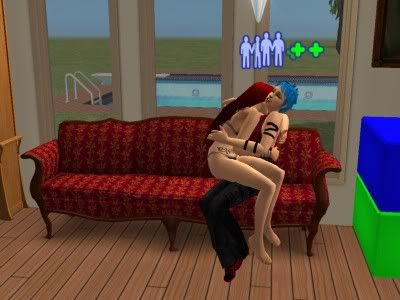 Awww heehee! (If you're wondering why Claudia is in a bikini, she took a little rest in the hottub while SimDannie made cake)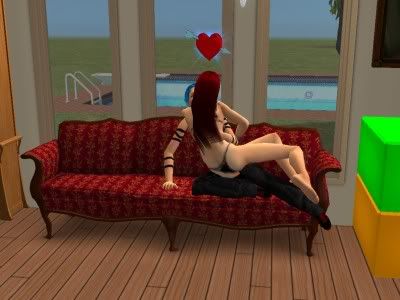 You go girls!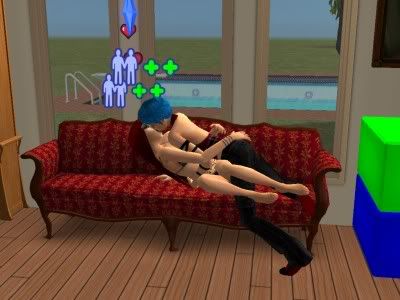 Woo! I think someone's going to get lucky tonight.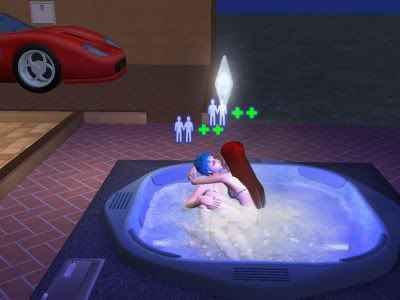 They got lucky in the hottub. Twice.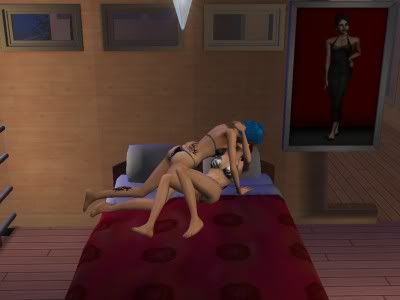 They got lucky...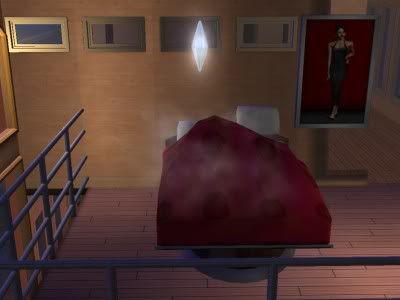 ..in bed.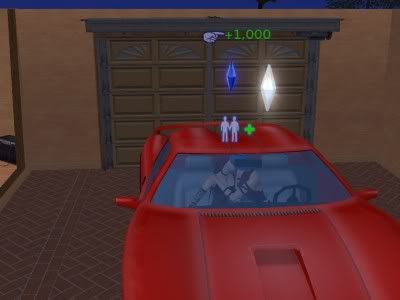 They got...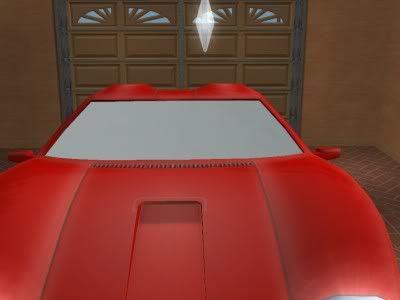 Foggily lucky...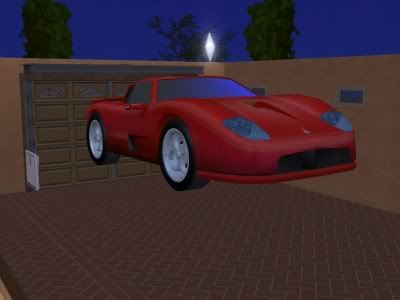 In the bouncing car. Three times.
I got my first Dream Date result on the date-o-meter and Claudia snuck back in the middle of the night to leave roses on SimDannie's doorstep. Aww.



Shame that bastard Daniel decided to come mess up SimDannie's trash. Bastard.

VERY GRATUITOUS NUDITY AHEAD
Seeing as it's her birthday, I figured she should show off her birthday suit!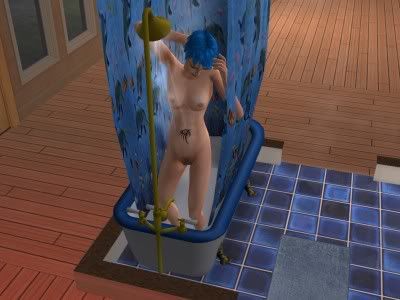 Especially considering I found a Nightlife censor remover. Yay!

It's time for...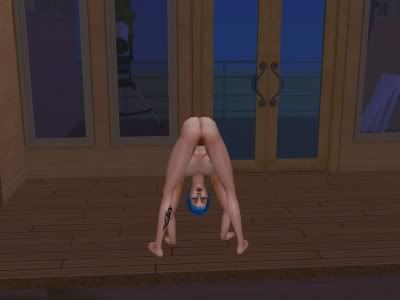 NAKED YOGA



*applauds*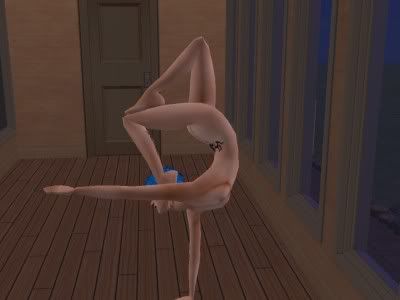 Now THAT is impressive.



OK, I get it, you're utterly fantastic at yoga!

Happy Birthday!