Just as a side note, this is the censor patch I had removed on earlier versions of the Sims. Does anyone know if there's a Nightlife compatible version yet? I miss Sim nudity!



Last time we were here there was an argument over who wanted to sex up who, but see now? Noone is slapping either of these two for being adorable.



Because despite the slight creepiness of it (technically though Caitlin does not exist in any form in real life, if she did she would be SimKev's sister. As it is SimKev actually has no relationship with SimBardi because he was created after I got University. He hasn't even met him.), these two are quite adorable together.



And odd.



Awwwww. See?



SimKev! Hands ABOVE the waist please.



This is because I spent a good long time having everyone study together and play together and chat together.



lots of chatting and... hey check out SimSean and SimMattie! Woot!



Nice to see they haven't had any relationship trouble at all.



And they're REALLY sweet together.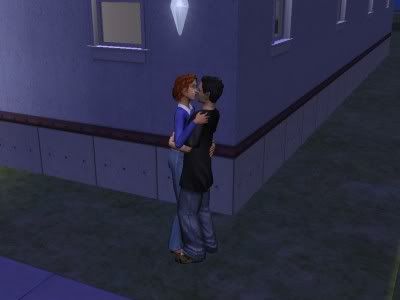 Absolutely sweet.



Watch those hands SimMattie.



OH! They got engaged too! Looks like there may be two Sim weddings after graduation!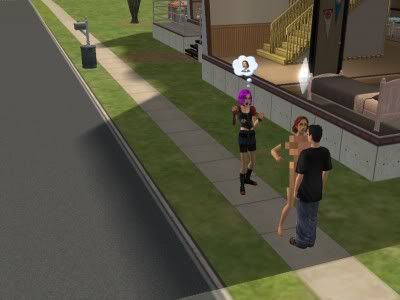 To celebrate, SimMattie danced naked for SimSean (and anyone else present). Damn that censor block!



SimKev tickled Caitlin.



Guess she is a bit like her mother.



And there was dancing. Kind of.



Woo! Spank!



On a final note, thanks to everyone studying hard they are now seniors and will be graduating real soon. Way to go guys!