Sims Nightlife is actually a lot of fun. Downtown has a lot of places to go, though I have yet to work out who's a vampire and who isn't. The romance aspect is very well done. Its kind of like Hot Date was, but much better. The only problem I can see is that various outfits and all the custom content that altered in-game behaviours (including the censor patch - arrgg I hate that censoring block!) have been eaten. Hopefully this is a problem various game modders can fix soon. Anyway, on with the screenshots. SimDannie got to be the Nightlife stunt tester (I didn't want to mess around with University or risk aging SimKel and SimBardi too much before Caitlin graduates).




While at a nightclub SimDannie wanders across this lovely old gypsy matchmaker woman. For a fee she will match you with a person for a blind date.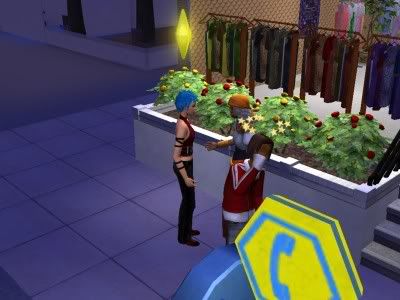 The date then literally drops from the sky. Meet Vergil (I think), SimDannie's date for tonight.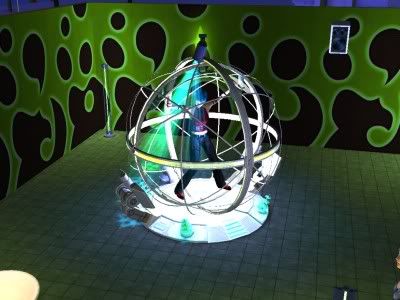 She then went clubbing. Here she's trying out the dancesphere. Vergil wandered around and then went upstairs to sit in the hottub.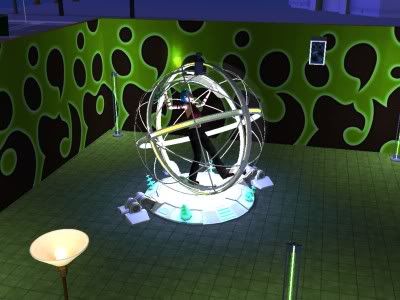 Wheeee! (this was fun but dizzying)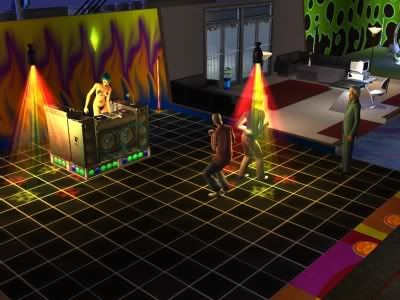 She joined Vergil in the hottub for a bit but they just kept disagreeing, so she went and DJed for a while. Vergil flirted with some women and then went home.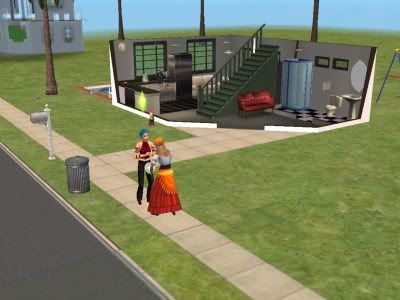 That was not a terribly successful date. But it seems you can call on the matchmaker from home too.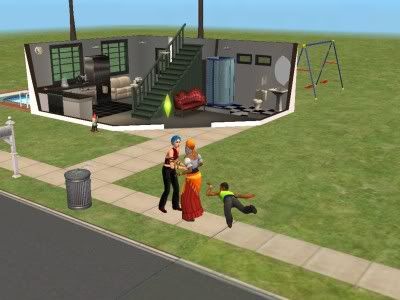 THUD! Meet Blair, he's a superstar.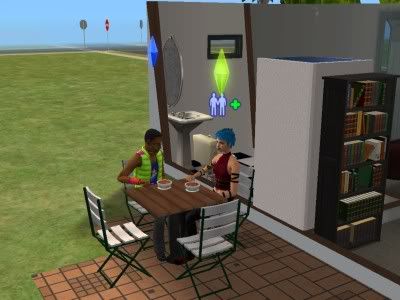 They had chili. He was very sweet. They played on the swings and at the end of the date he gave her a big hug and a thankyou card (seriously, a card).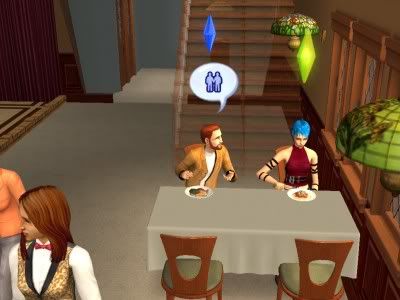 And finally this is Daniel, a guy SimDannie thought was cute. So I thought what the heck, he seems nice, let's have them share a meal.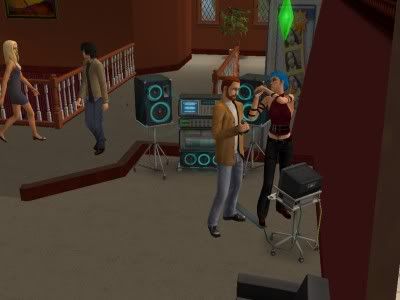 It went surprisingly well, so I let them hang out. They had fun with karaoke.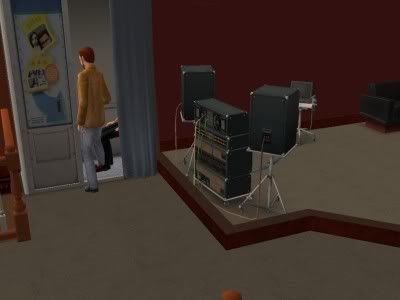 And had photos taken of themselves in the photobooth. The photos are now on a wall at SimDannie's house.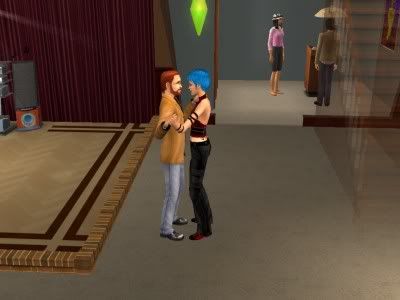 Awww they're dancing.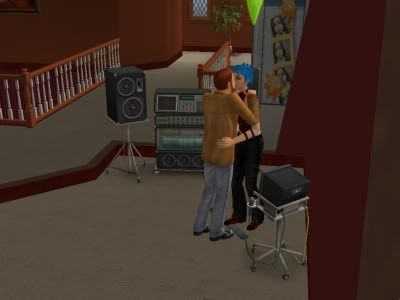 Awwwwwww they like each other.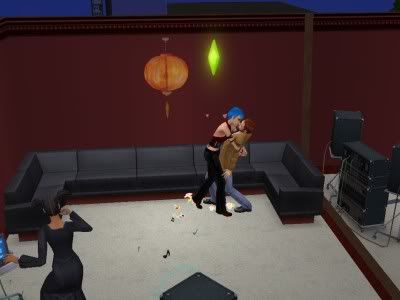 Ooh. Go SimDannie!

So what do you think, stick it out with Daniel and see what happens, go with one of the other dates or try the matchmaker again for a suitable partner?