SimDannie takes a little time to do the crossword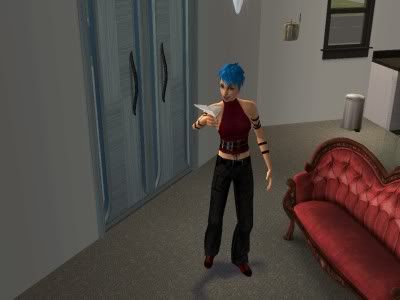 But she gets bored of that and turns it into a paper airplane instead.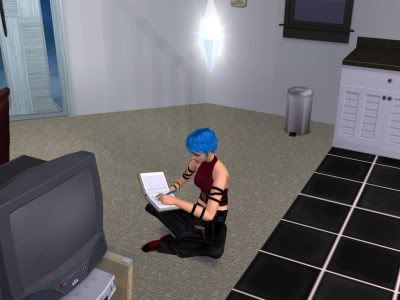 After which she writes a little in her diary.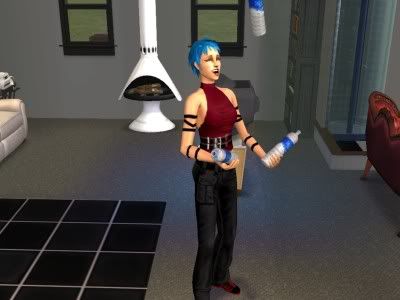 And she juggles some water bottles. I guess she's bored.



She gives up and goes swimming.



Time for work! Nice uniform.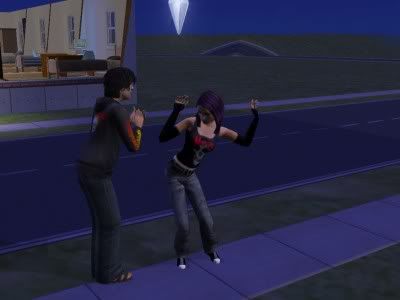 Over at the university SimHay is entertaining SimStoo with dirty jokes.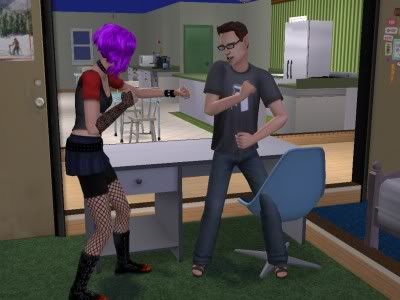 While Caitlin beats up SimKev for fun.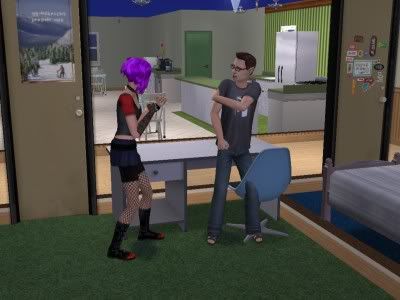 Ouch! That hurt!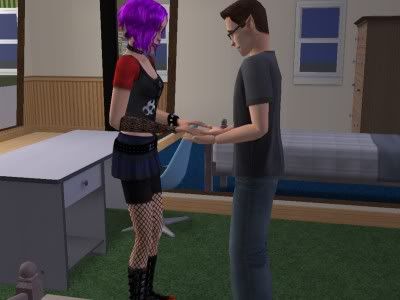 She lets him off lightly this time.



SimMattie and SimSean are bonding.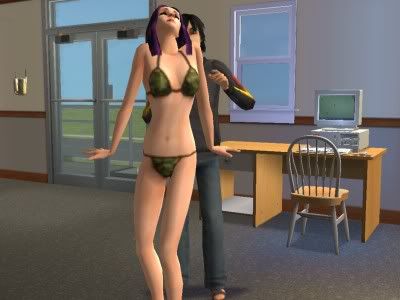 There's a backrub for SimHay.



And a little fun for SimStoo.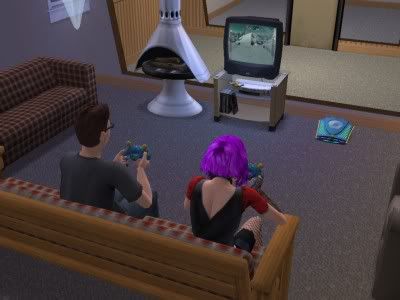 Caitlin, in a fit of niceness, is playing videogames with SimKev.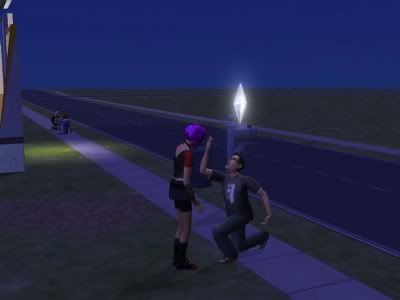 SimKev appreciates it enough to serenade her.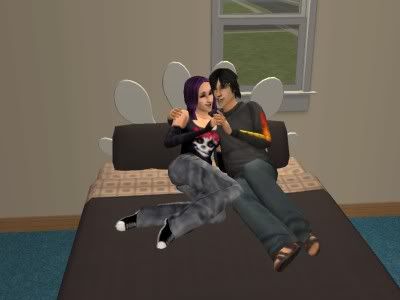 Awwwww cuddles.



Awwwww kisses too!

That's all for now.