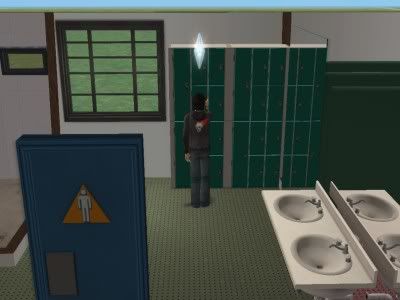 Today, SimStoo decided to go to the university gym. I guess he's trying to be sexier for SimHay.



Up down up down...



Run run run run...



Back forth back forth...



Sexy!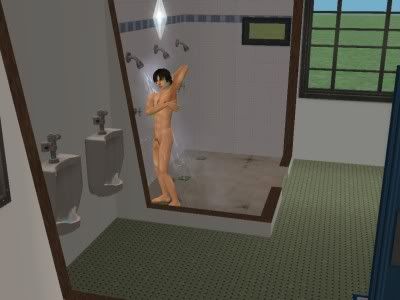 Also, smelly. Get into that shower.



Look who he ran into at the gym also.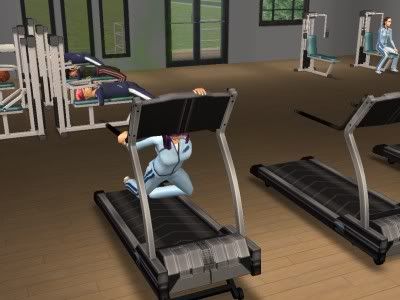 Whoops! She's just like her dad.



Hay was up to trouble later too.



She made the fountain bubbly!



Back home there were hugs for SimHay and SimStoo.



Caitlin flirted with the maid.



Then she flirted with SimHay (who was wandering around in her knickers) while SimStoo was playing computer games.



Then she very nicely gave SimKev a backrub.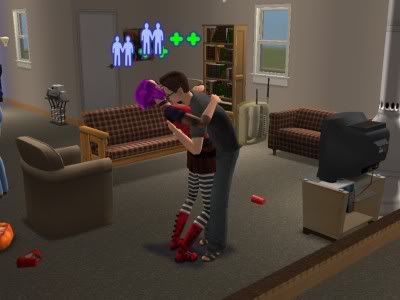 Which apparently he liked.



Oooh! Look! Lovehearts!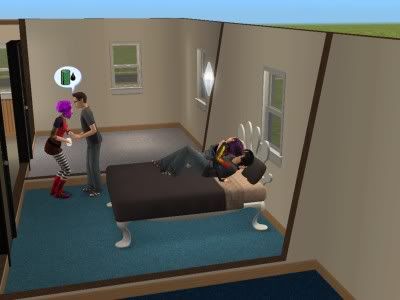 Snuggle snuggle.



Get out of our room! We want to woohoo!

So... out we get I guess. Next time: I don't have a clue.