All of the students have advanced to their second level of university with A+ marks, all of them are on the Dean's list. Yet they still manage to get up to mischief.




SimHay got new threads and a new hairstyle. Looking good!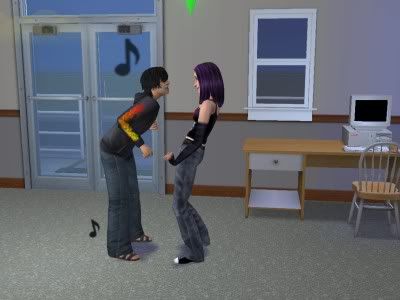 SimStoo seems to agree.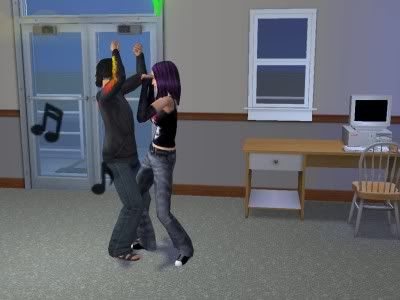 Time for celebratory dancing!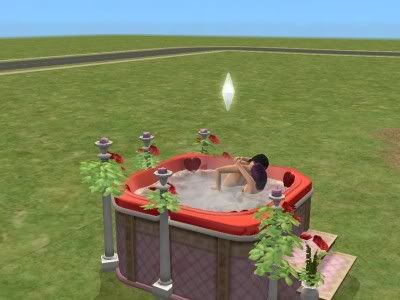 OK, we'll leave them to celebrate.



SimSean comes home from class and says...uh...hello...to SimMattie.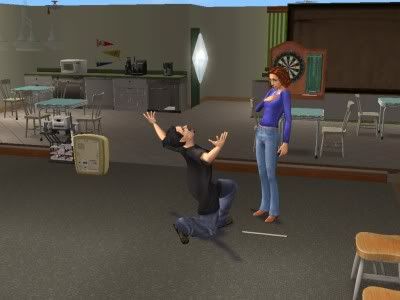 And then sings her a song.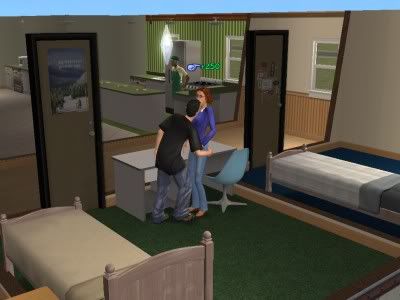 Take it into a room you two! Oh, you did.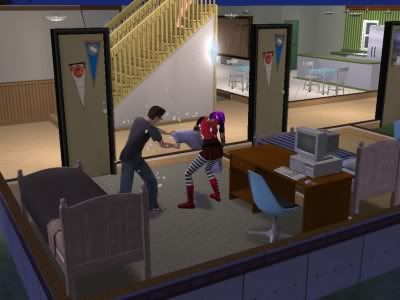 Meanwhile SimKev and Caitlin are beating the crap out of each other with some pillows. SimKev has taken to following her around like a puppy, when he's not playing his little handheld game thing.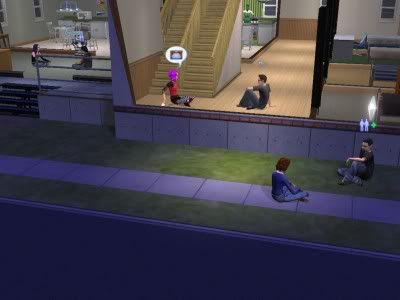 So as you can see from this pic, we clearly have three couples. Even if Caitlin still has interest in SimHay a little. I have seen her randomly grab her ass when noone is looking.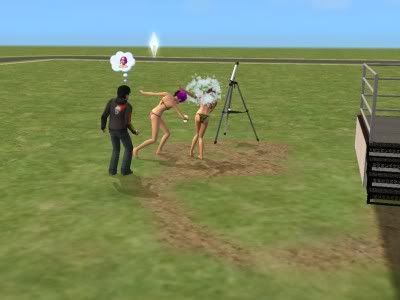 SimMattie and Caitlin went outside for a bikini-clad water balloon fight, much to the delight of SimStoo. I am sure he's enjoying that a little too much.



So I had everyone go outside to get a little sun. It is summer after all.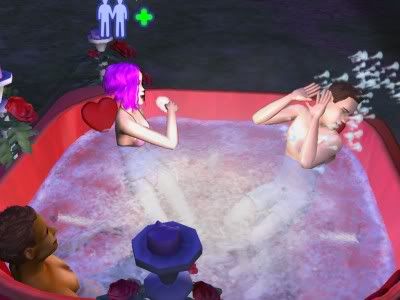 Caitlin, SimKev and the Llama guy hopped into the hottub for a few giggles.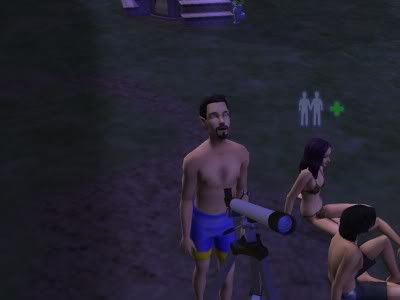 While SimSean was awestruck by the universe in general.

Once everyone went back indoors, SimKev and Caitlin endulged in some synchronised silliness...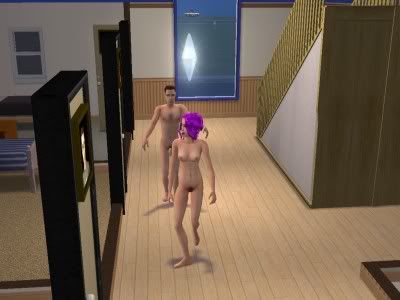 Wheee!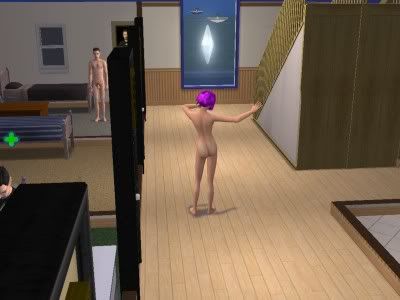 Yay!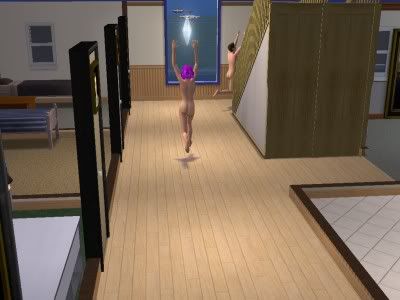 Wooooo!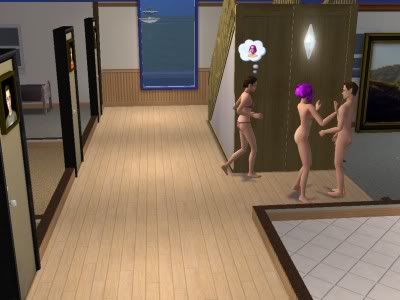 They scared the girl who lives with them a bit.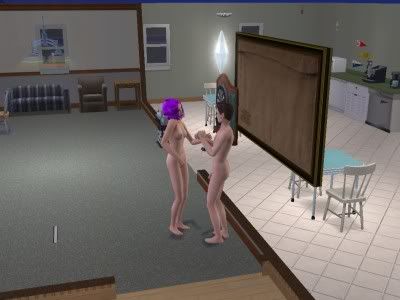 This picture just looks so wrong. What ARE you doing Caitlin? No wonder SimKev looks so amused.

Next time: who knows what will happen? I certainly don't.