It's been a while since I posted Simpics, because I haven't played for a little while. Anyway, time to catch up with the students!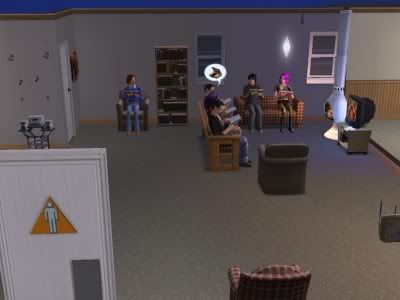 Here are our group, studious as ever! (Everyone got an A+ on their first exam BTW, just so you know).



They play together just like they work together, kicky ball!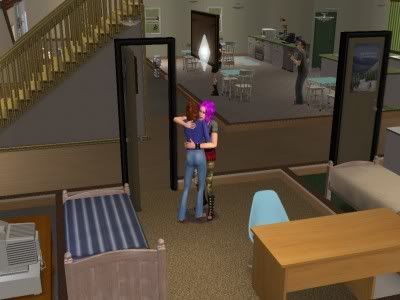 Caitlin and SimMattie share a friendly girly hug. Yay for bonding!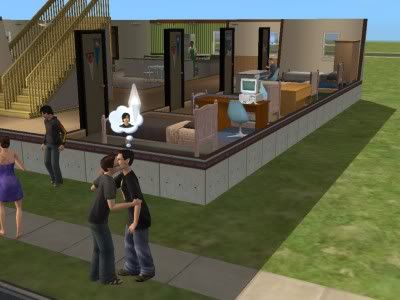 SimSean is always pleased to see SimKevin.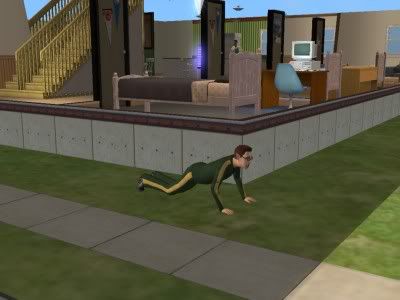 SimKevin works out regularly.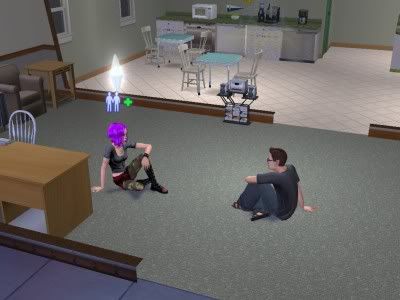 And there are quiet conversations, probably about working hard.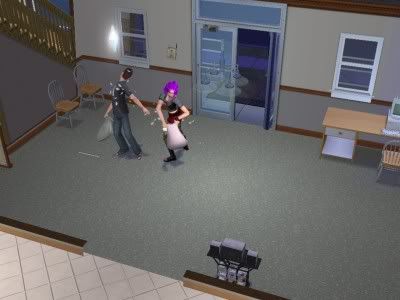 There is the occasional innocent and good-natured pillow fight.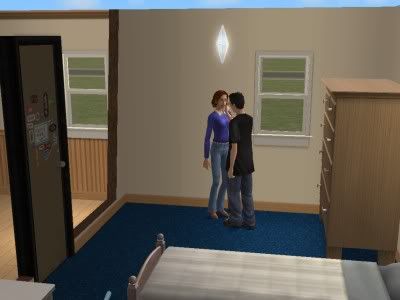 As well as a couple of budding romances in the group...



Awww...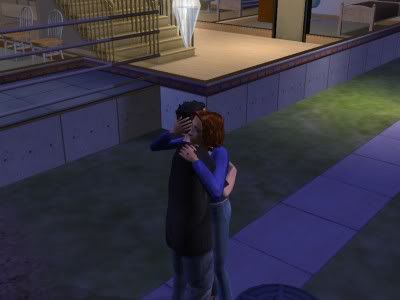 How sweet.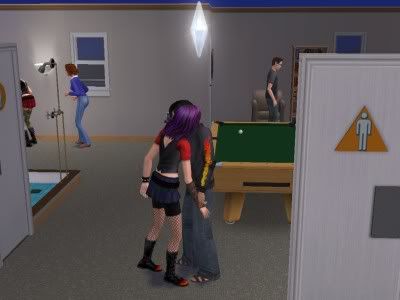 How cute.



SimMattie encourages Caitlin in a friendly game.



They all get along great.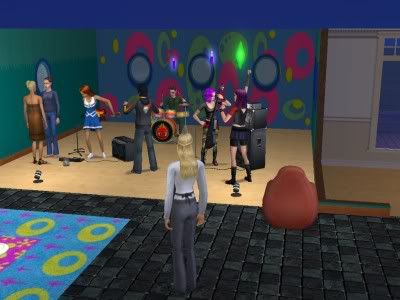 They even earn a little extra money playing gigs at the student lounge.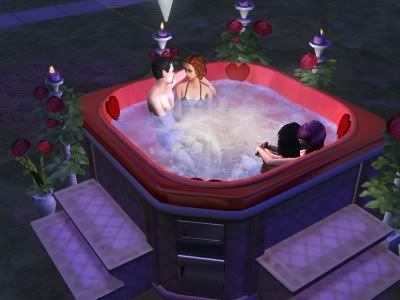 They all worked so hard I got them a hottub as a treat.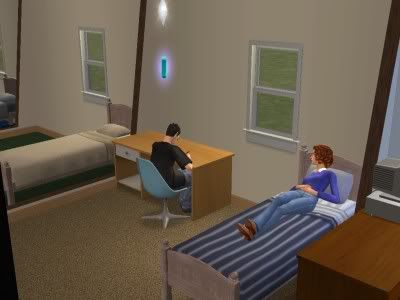 They help each other with their studies and their relaxing, all in all it's a very pleasant and hard-working group.

Yeah right.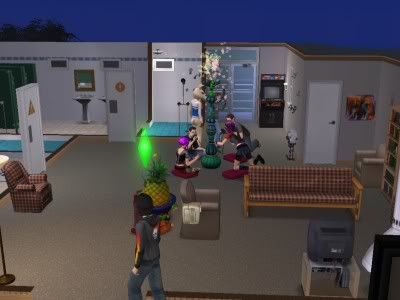 Then they bought a group bong and some booze.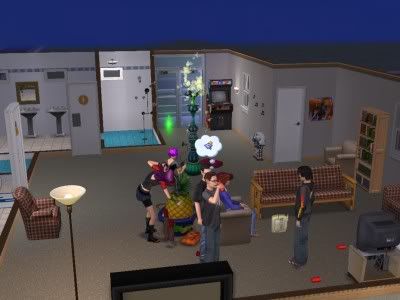 Which they enjoyed very much. I actually had to take the bong away from them because they refused to do any work, they just spent all day getting high.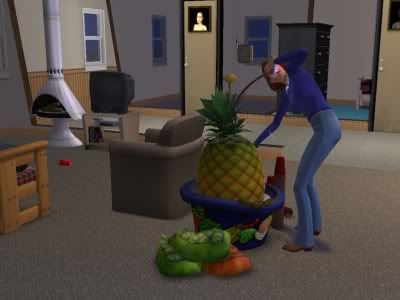 Of course some of them like the booze a lot, don't they SimMattie?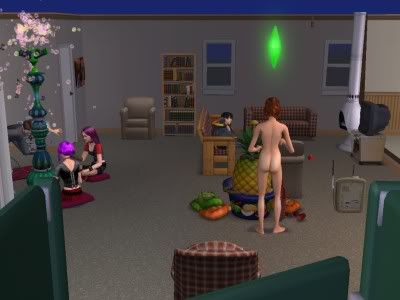 Once she's drunk she really lets go you know.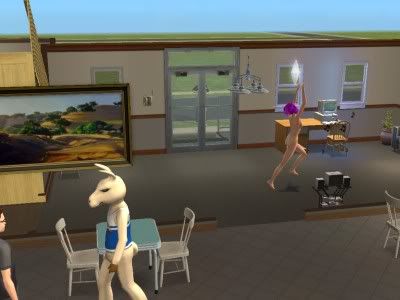 Not that she's the only one...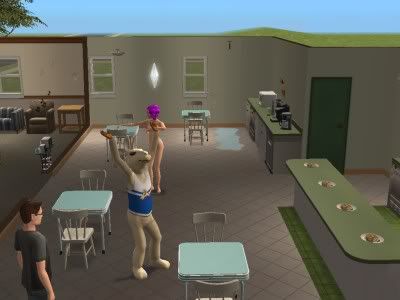 right, Caitlin?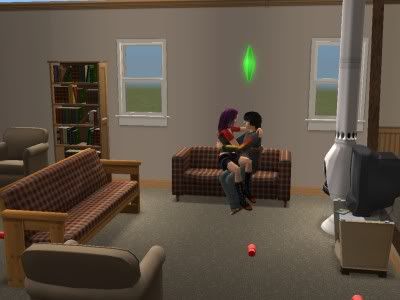 Meanwhile, back on the couch.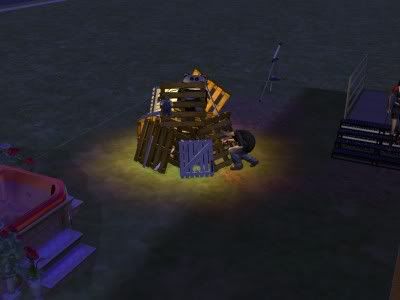 And what are you doing to that pile of wood, SimSean?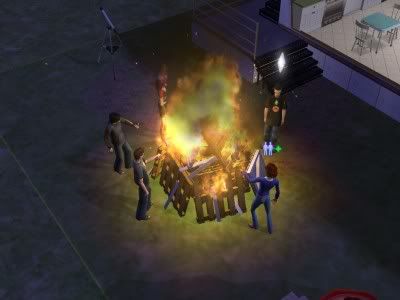 *Sigh*



It's the mad bonfire dances that really amuse me.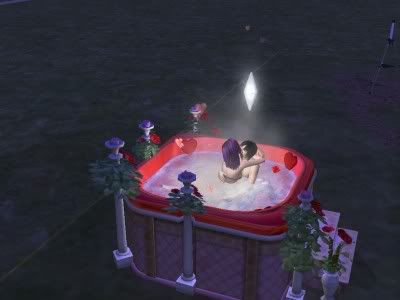 Oh look, there's SimHay and SimStoo in the hottub, they're such a sweet couple.



*Sigh*



Hey you two, you're supposed to be studying!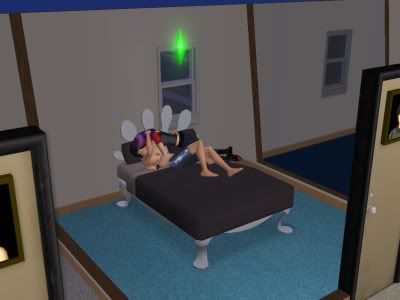 I give up, I really do.



At least they're still cute on occasion.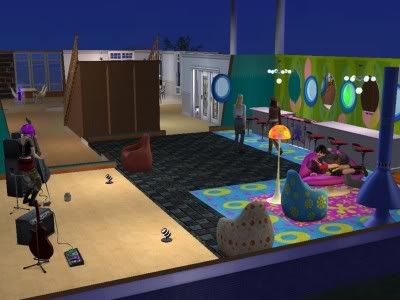 But do the pair of you have to go at it in public?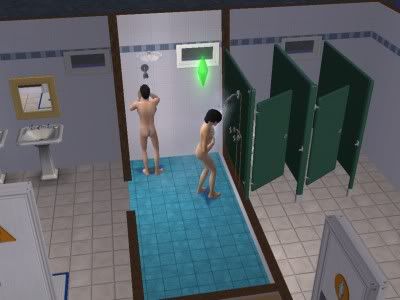 Oh well, here's the gratuitous nudity, from the boys (minus either SimSean or SimKevin who I believe was actually in class when this was taken. I can't tell them apart from behind when they're naked.)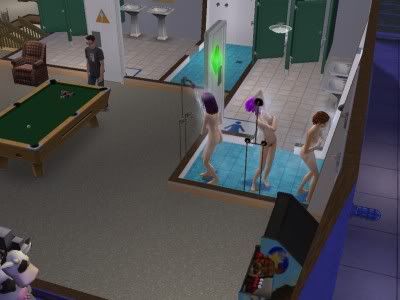 and the girls.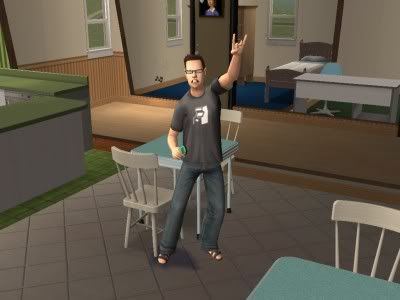 Rock on, SimKev, Rock on.


This group is actually a hell of a lot of fun together.