Before you look at today's Sims edition, I'm just going to let you know that I had nothing to do with any of it. Except the party. I threw the party. The rest happened with free will.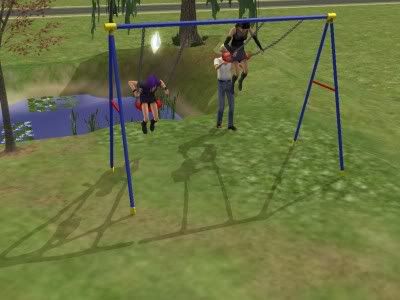 We return to SimKel, SimBardi and not so little Caitlin today.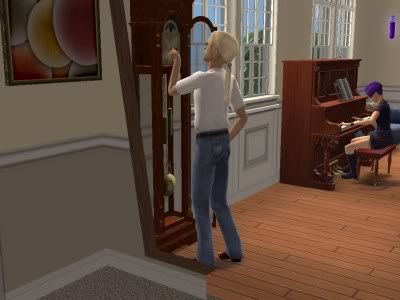 Everything is normal at home. SimBardi is making sure the clock is wound.



SimKel is enjoying the lovely fire.



Caitlin is... reading erotic novels...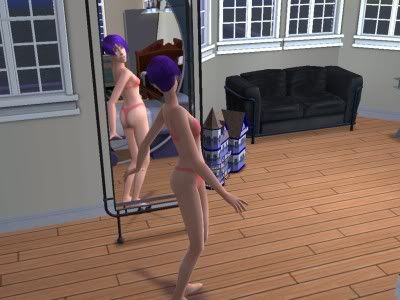 Yes, her libido is growing fast. She's her daddy's daughter. With an ass like that who can blame her.



SimKel even painted another portrait of her, more fitting to her current status.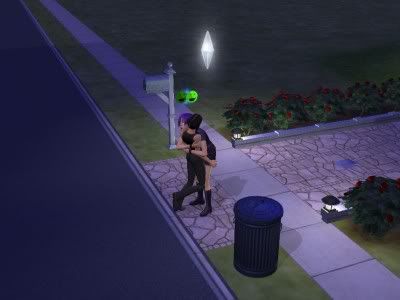 So let's invite SimHay over for a visit while everything is going so well. Big hugs hello!



Look at my ass!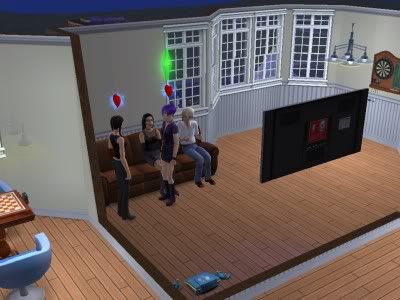 SimHay apparently likes Caitlin's ass. I did a double take with that one. How the hell did they jump from best friends status to mutual crush?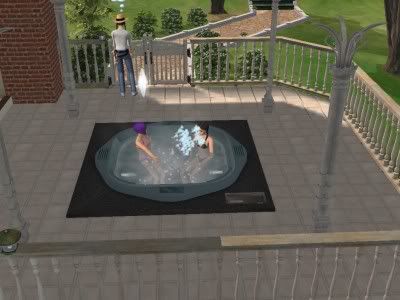 Well nevermind, let's go out and play in the hottub.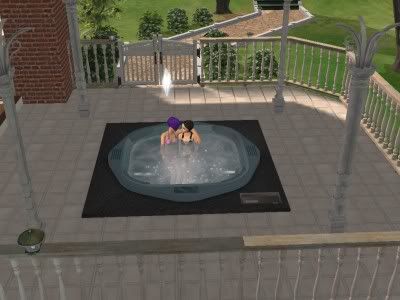 Yes... she's her daddy's daughter...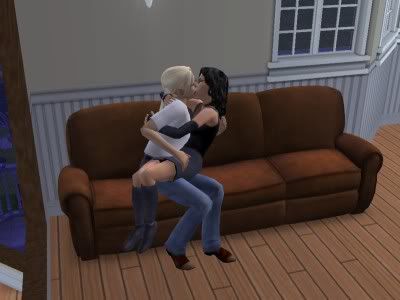 Speaking of which...



At least they waited until the kids left the room this time.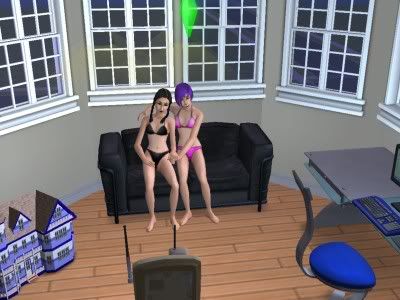 There are certain family traits it seems.



It's kind of sweet though. They're always cuddling but I have never seen them do more.



Well, and occasionally holding hands.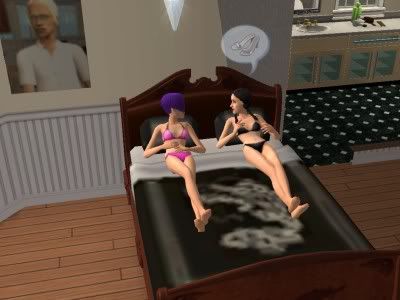 Caitlin developed flu (from SimBardi who passed it to both her and SimKel) so I had them go rest for a bit before she got even sicker.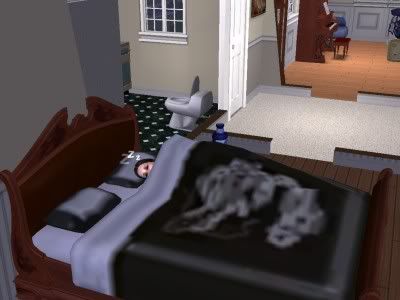 Um. Yes. SimHay decided she would stay the night.



While SimHay slept Caitlin took a shower. ZOMG NUDITY etc.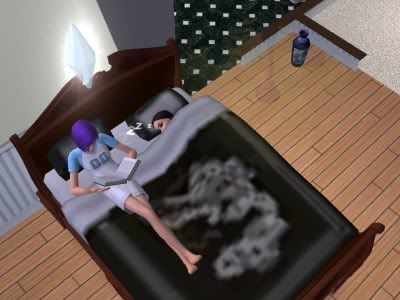 And then read a book.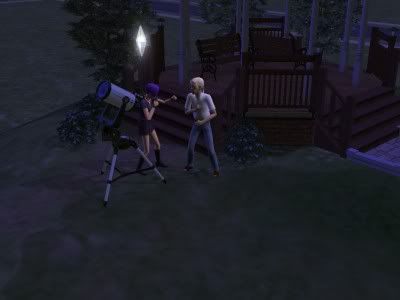 Ooh, SimKel got abducted by aliens also.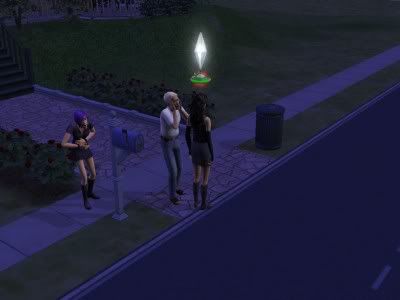 Which SimBardi and Caitlin thought was funny.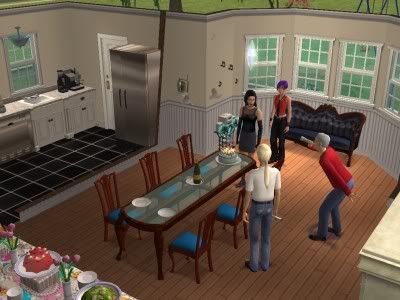 Moving on to the next day... what's this? A party?



Yep! It's a birthday party! Congratulations SimKel!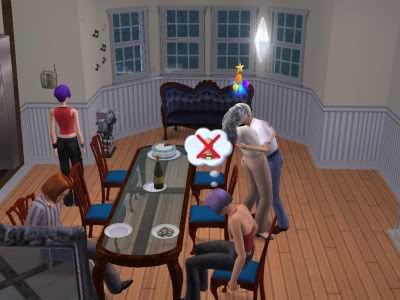 And of course congratulations from SimBardi.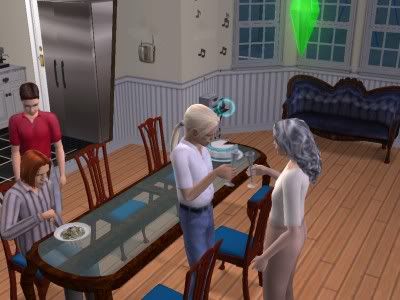 Who toasts her with champagne.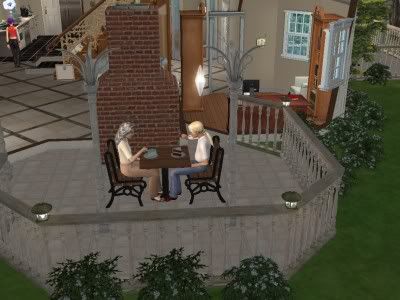 Time to leave them to their cake I think.

I need to get her a more tasteful outfit I think. Next time! This is just like a soap opera isn't it?