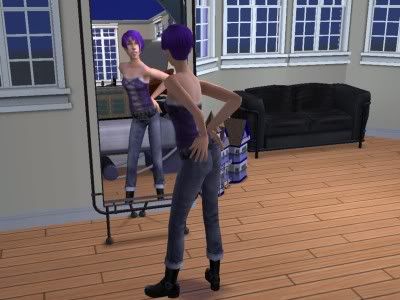 Caitlin finally got a new selection of outfits. Looking good!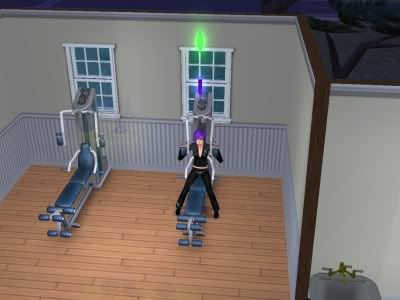 With the new outfits she decides she could do with keeping in shape.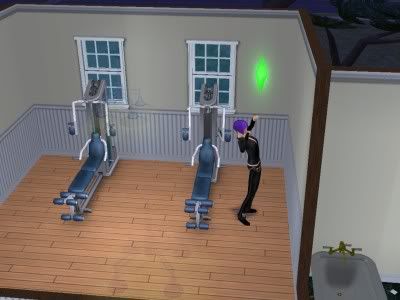 She's all muscles, just like her daddy.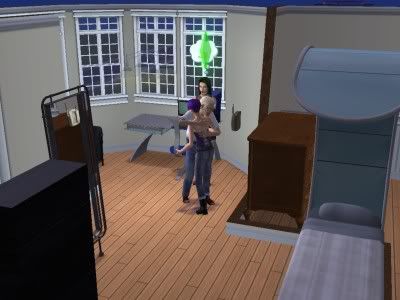 Despite being all grown up, she still loves her daddy.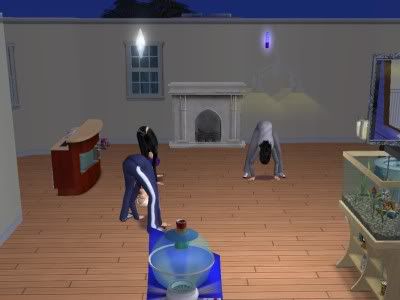 The family endulges in some group yoga. Bendy bendy!



Don't forget to replace those fluids after all this exercise.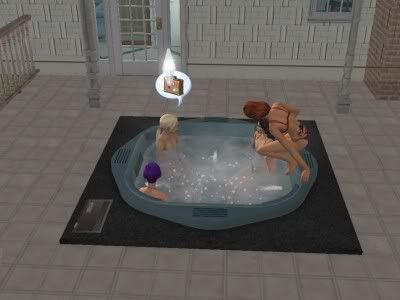 Look who came over to visit tha family! Hello
foxesrule! Hottub time!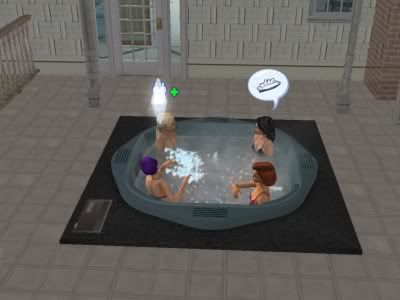 Splish!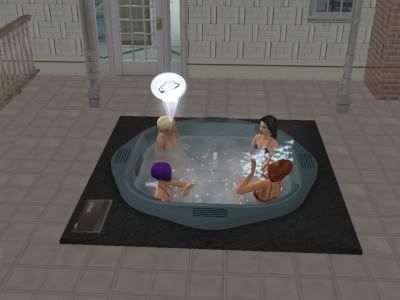 Splash!



Sploosh! hey...what are you two up to...?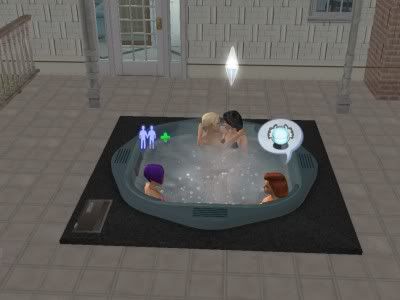 SimDannie is talking a load of balls. Crystal balls. SimBardi and SimKel are playing up again.



SimBardi shoos Caitlin and SimDannie out of the tub!



Caitlin isn't very impressed.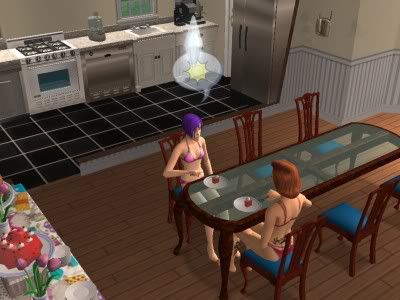 Nevermind, she gets to share a meal with SimDannie.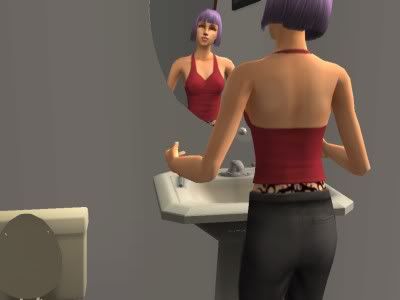 Speaking of whom, I didn't have any blue hair handy. How's this?

Let's go see the new neighbours!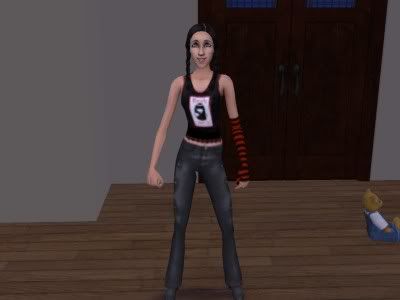 Look! It's SimHay!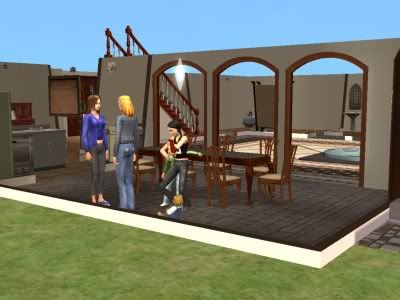 And the rest of her family. Aww she's tormenting Gary already.



SimGary is disgusting.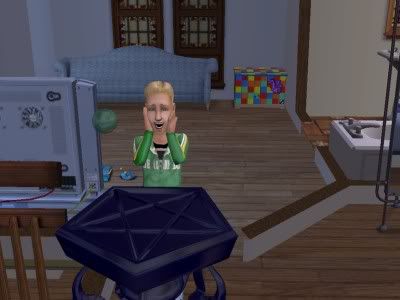 He seems to think he's in Home Alone too.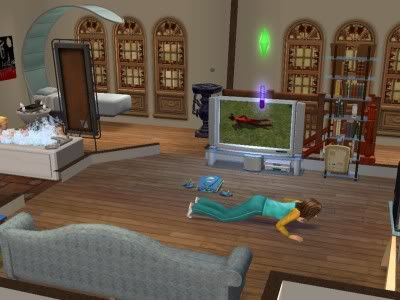 Here's her mother, getting some exercise.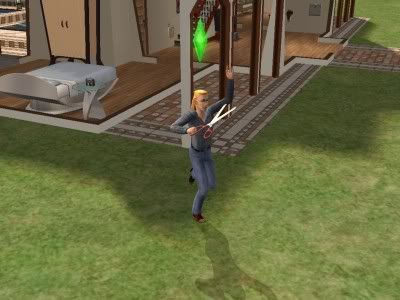 And here's her father running with scissors.



OMG he stabbed himself and died! Look, it's Death come to collect him! On his first day!



Her mum begs for his life.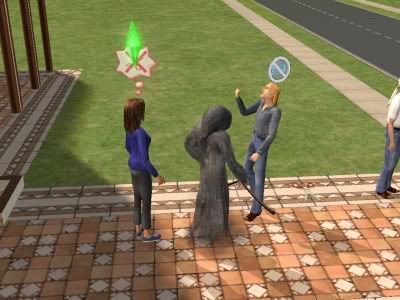 And wins. Screw you, Death!



Wheeee!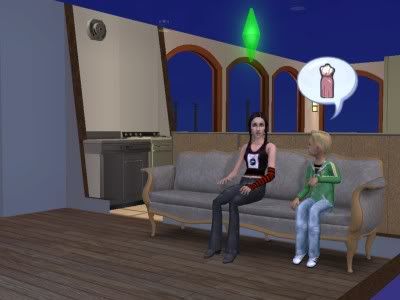 SimGary discusses pink dresses with SimHay.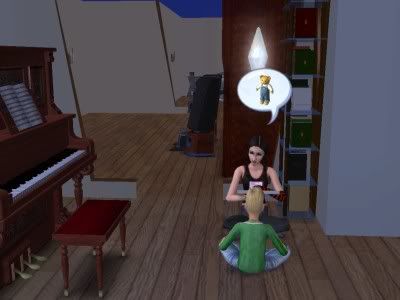 And then SimHay reads SimGary a story.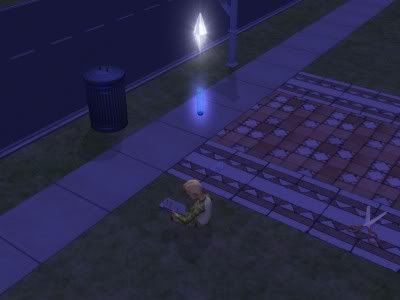 He then goes to sit on the lawn in his pyjamas and do his homework.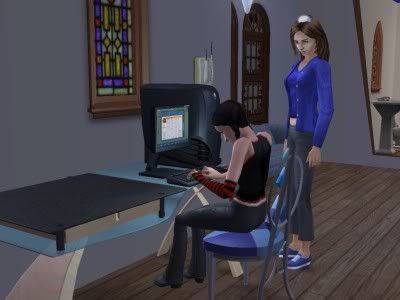 While she checks her email.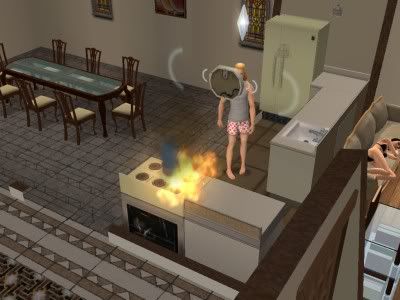 Her dad is a disaster in the kitchen.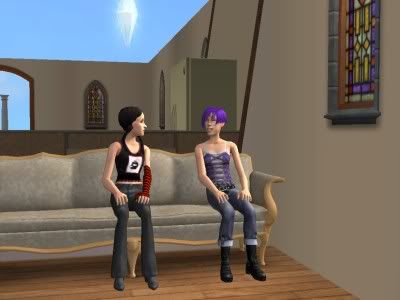 Look who came over to visit the next day!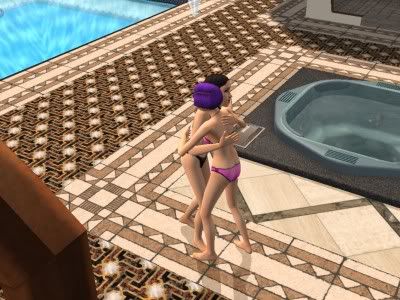 They really bonded quickly. Awww.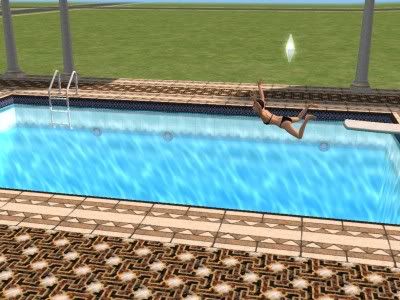 Wheeeeeeeeeeeeeeee!



Splish splash!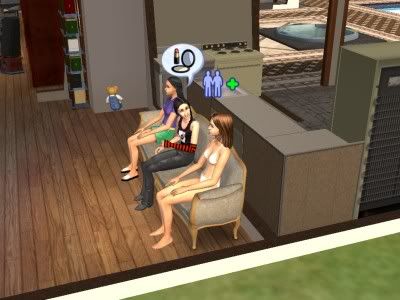 Her mother likes to wander around in her underwear, even when there are visitors.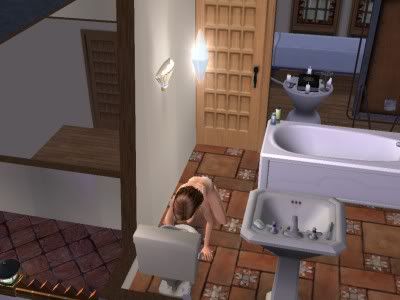 Oh dear. Seems that running around mostly naked has gotten her sick...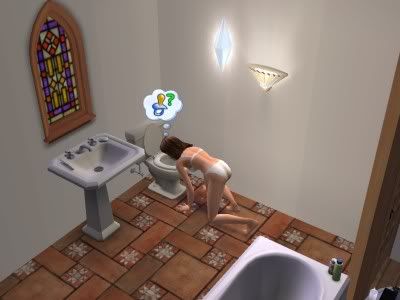 Or perhaps it's some other cause...?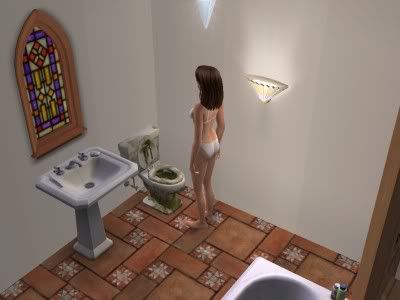 Your toilet is disgusting Hay.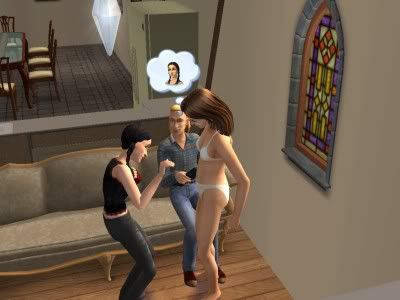 Oh dear.



Sorry, Hay. Looks like you're getting another little brother or sister. Oops.

Tume in next time for scary little babies and who else knows what.