I think SimBardi and SimKel realised how quickly little Caitlin was growing, they spent the day as a family. First thing in the morning it was time to play with the dollhouse, not smash it.



SimKel took herself off to a nearby blank canvas...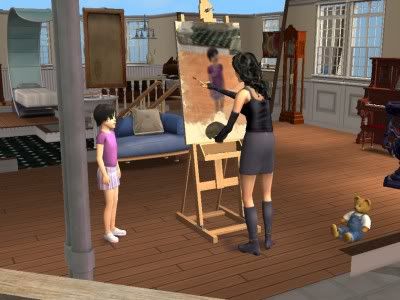 And managed to capture Caitlin's childhood in picture form.



Caitlin was very happy about the painting. It now hangs over her bed.



While she was at it, she painted a certain someone else.



SimKel and SimBardi retired to the hottub for a little relaxation...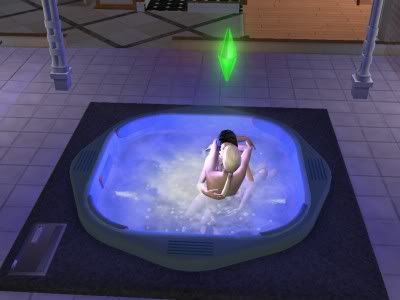 They got very relaxed...



Very...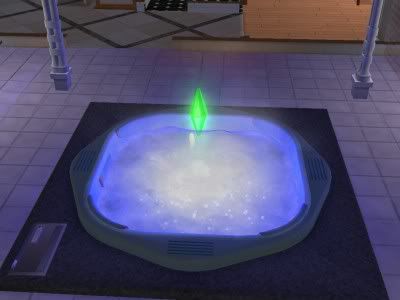 Very...



Very relaxed indeed.



They had cleverly bought Caitlin a telescope to distract her while all this was going on.



Then they took time to gaze at the stars as a family.



I wonder if SimBardi takes some kind of aphrodisiac.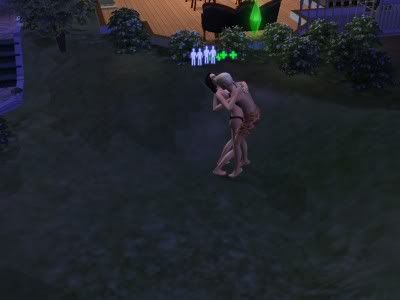 Caitlin gave up and went to bed.



Her daddy of course followed her up to tuck her in.



In the morning Caitlin went off to school as a child for the last time. Here's something familiar, looks like SimKel is getting tickled.



SimBardi worked out while SimKel prepared a birthday party.



That looks like hard work.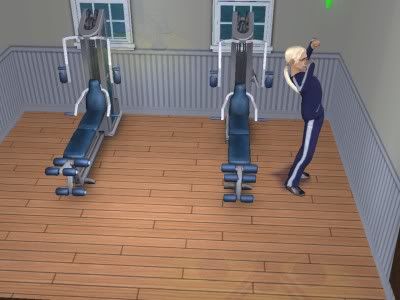 But hard work pays off. Ooh look at those muscles!



They read Half-Blood Prince while waiting for school to end for the day. You csn see the painting SimKel did of SimBardi on the wall.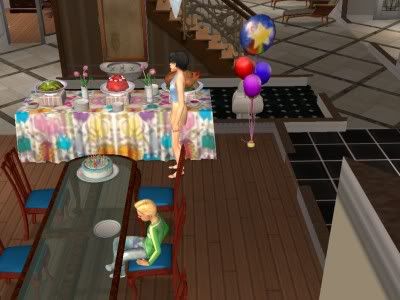 The party got underway and Caitlin grew up. I'll need to change her outfit. The boy stuffing his face is
hayleylou's little brother Gary. He just showed up.



And ... took a bath. WTF? He really pissed off several party guests.



Caitlin took the opportunity to grab some booze (tut!).



And then she danced with her headmaster.



SimBardi randomly chose this moment to do some yoga. He's very flexible.



She danced with her mother...



She danced with her father...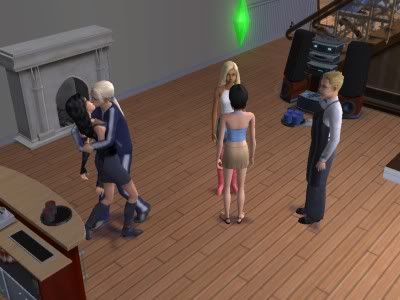 And...uh...yes.



She then changed her hair (nifty) and went clothes shopping.



She checked out this teenage girl's ass several times.

ALSO coming next time, who could these people be?


It's
hayleylou and her family! Yay!