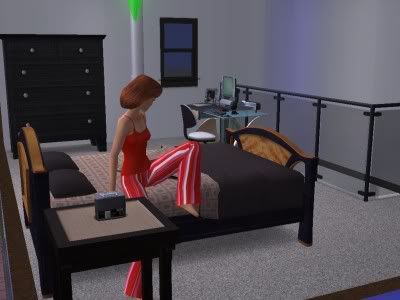 SimDannie wakes up, in her lovely stripy pyjamas. Time to fix that dubious shorts outfit!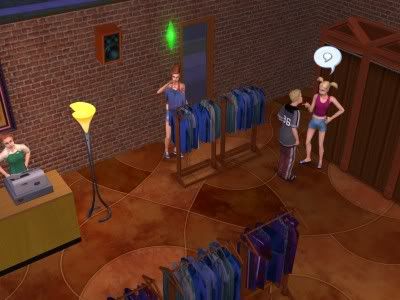 Shopping she goes. No, put that down. we're here for...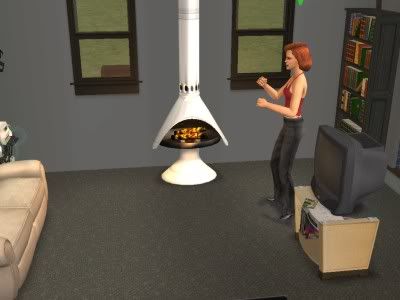 Leather pants yay! So she dances a bit to celebrate.



Then she runs with scissors, she's so reckless.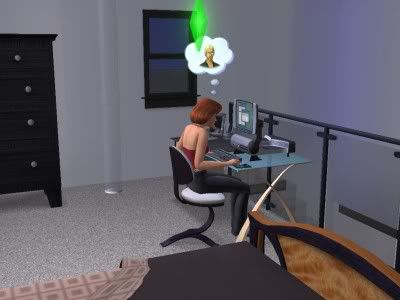 And checks her email, oh she has something from SimBardi!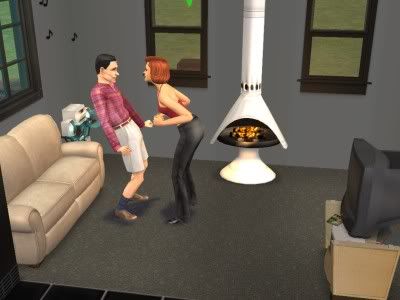 After work, a colleague follows her home. Nice shorts. They dance some more.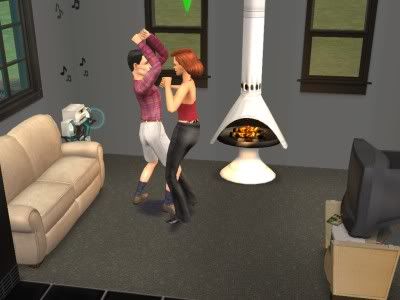 He's getting a little too close there...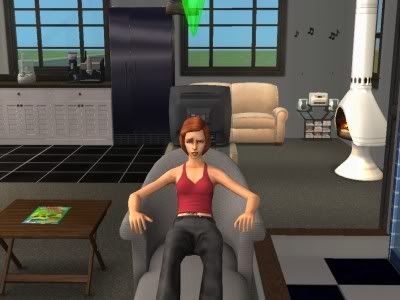 As you can see, she's not too sure what to make of that.

Let's go visit SimBardi, SimKel and Caitlin!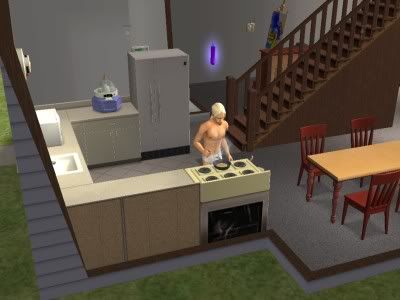 Simbardi provides breakfast for the family, in his pants.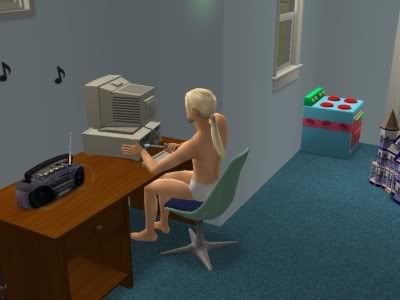 Then he gets to work fixing the PC that SimKel accidentally broke.



Looks like he did a good job, wonder who he might be emailing?



While he waits for the family to wake up/get home from school he writes a little in his diary...



And he seems to have taken exception to the garden gnome...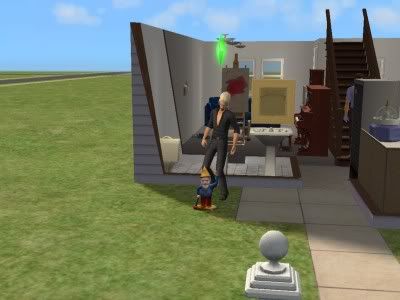 and gives it a sound kicking...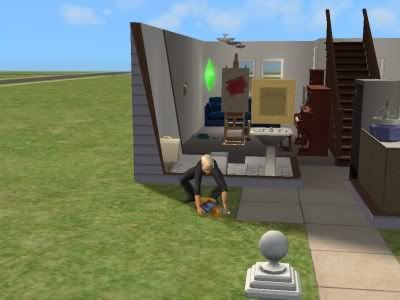 Whoops! Better put it back before SimKel notices.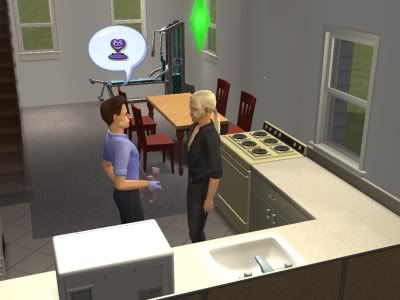 he also has a friendly discussion with the maid about public woohoo...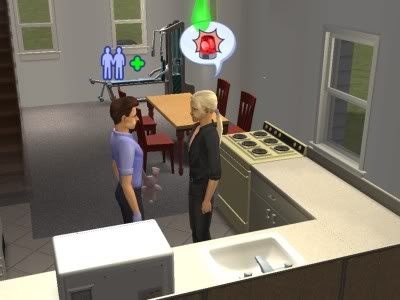 and the red light district...



Seems the maid thinks that such behaviour could get someone arrested.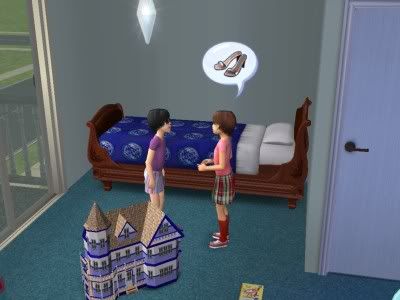 Caitlin returns home, bringing another friend. This time a girl.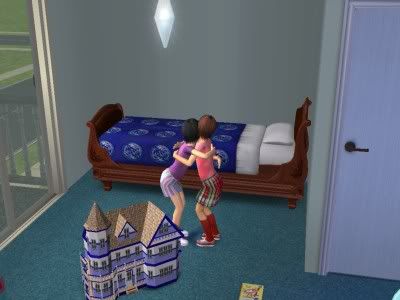 Aww, they get on so very well.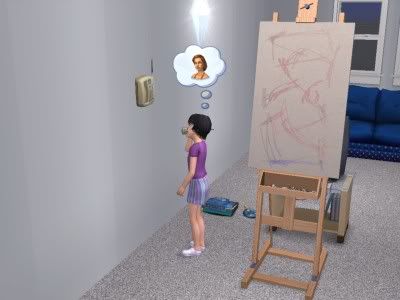 She does however have time to take a call from SimDannie.



SimKel, having woken, takes a grocery delivery.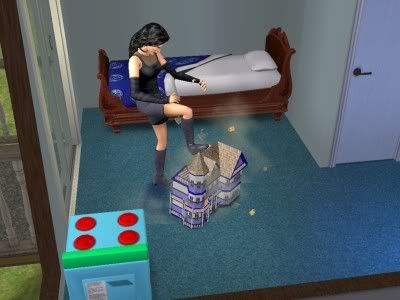 She then rather evilly destroyed Caitlin's dollhouse, but she bought her a brand new one before she noticed.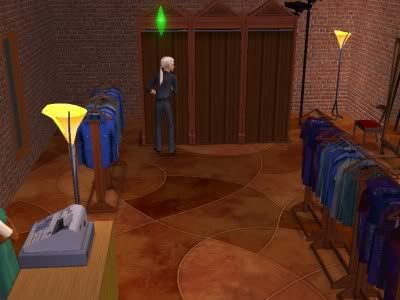 Then the family went shopping for new clothes. SimKel went to try a nice new sweater on...wait a minute...what are you doing SimBardi?



Oh my! The staff don't seem to pleased about the public woohoo!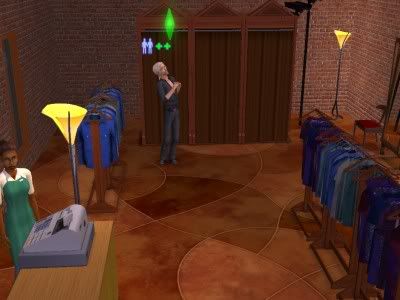 He's very pleased though.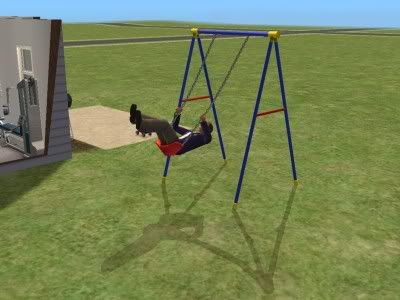 SimKel was so pleased with Caitlin's grades she called the headmaster of the local private school over for dinner. But he seemed more interested in playing on Caitlin's swingset. Odd fellow, but nice.



It worked! Looked at her fantastic new uniform!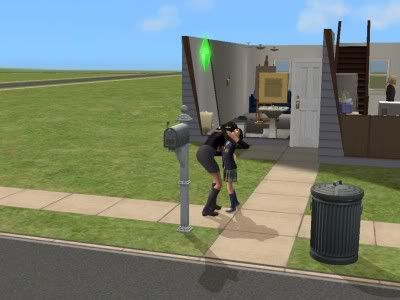 Oh we're so proud! yay!