Well I do indeed have more sims for you, including a little neighbourly addition in the form of
foxesrule!



When we last left SimKel and SimBardi, they were entertaining little Caitlin. Who likes to throw up on SimKel. Frequently.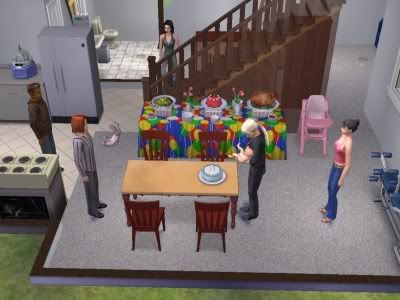 But as happens to all babies...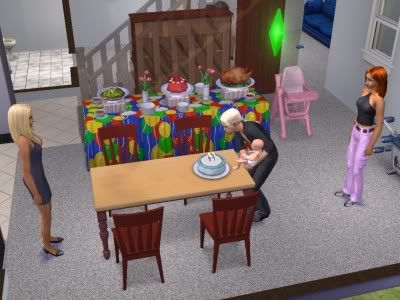 They have birthdays...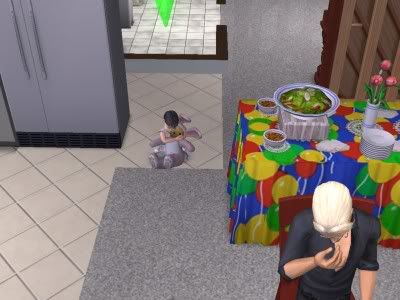 And they become toddlers. I do believe SimBardi has something in his eye.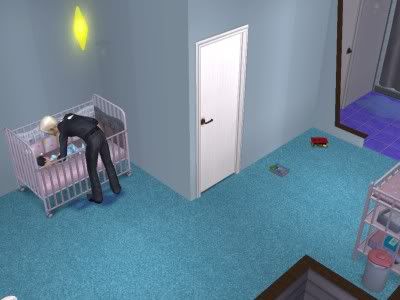 Toddlers who despite being tucked in nicely by daddy...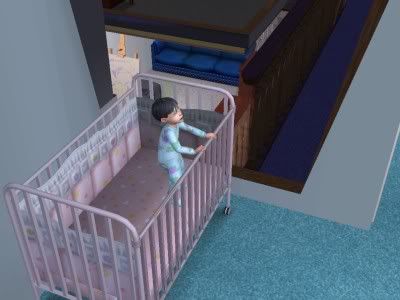 Wake up and have a screaming fit...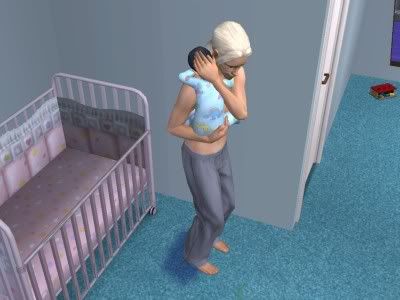 Until daddy comes to give them a hug.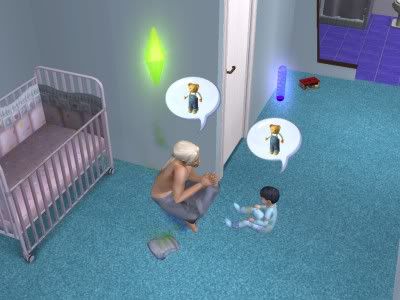 SimBardi of course took time out of his naps to teach Caitlin to talk. Mostly about bears.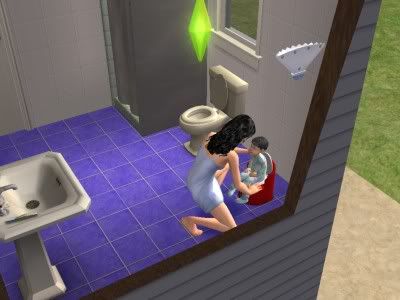 And SimKel got the lovely task of potty training. it took a while.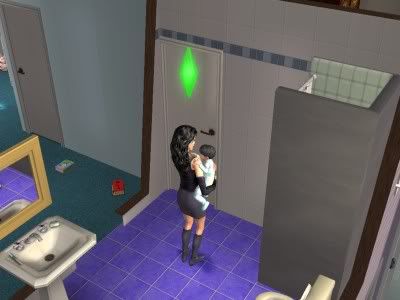 Fortunately toddler Caitlin was obsessed by bathrooms and once she had learned to walk frequently have to be persuaded not to play in the toilet. Which she did anyway.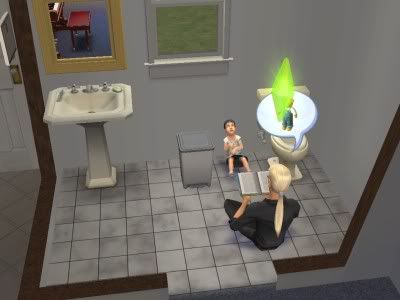 She was so obsessed she insisted SimBardi read her a story while sitting next to the toilet.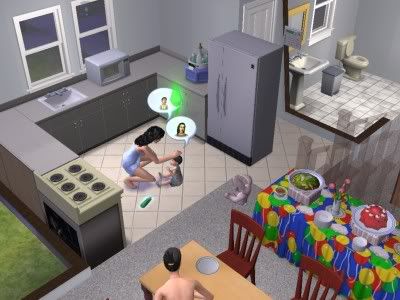 It didn't take her long to learn to ask for things she wanted either. Which in this case was mummy.



But all too soon, another birthday happened...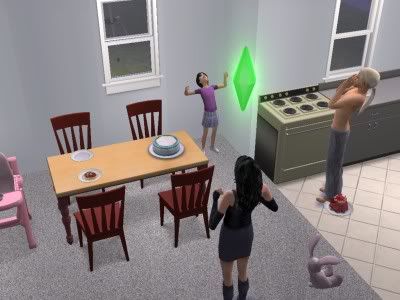 And Caitlin wasn't a baby any more.



She's still a daddy's girl though.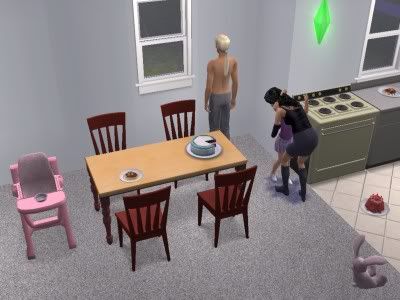 Of course mummy isn't always left out.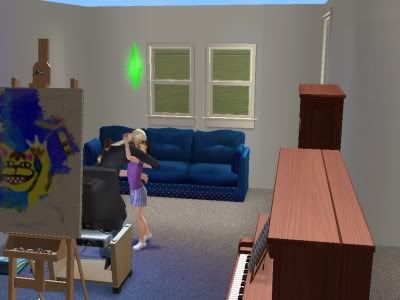 Definately a daddy's girl.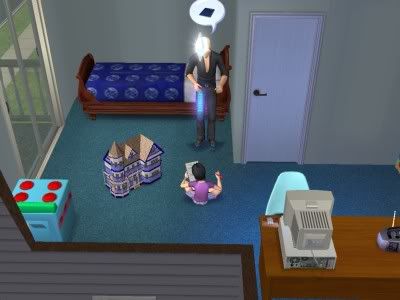 Of course it is SimBardi who helps her with her homework.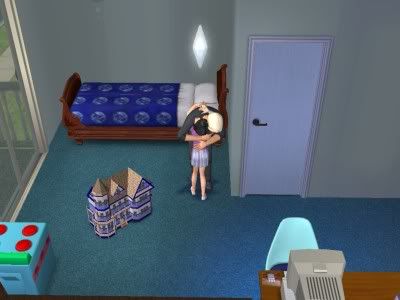 Which earns him even more hugs.

ANYWAY - we're going to see the new neighbour now. We'll leave them to their bonding.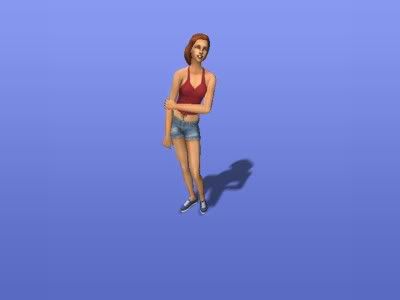 Introducing SimDannie, and her dubious outfit. That can be fixed...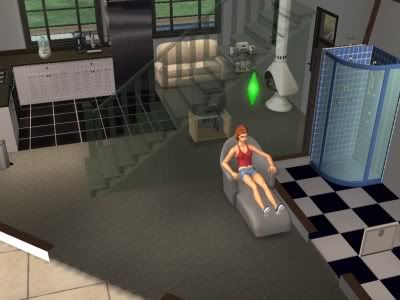 SimDannie has a very comfortable home...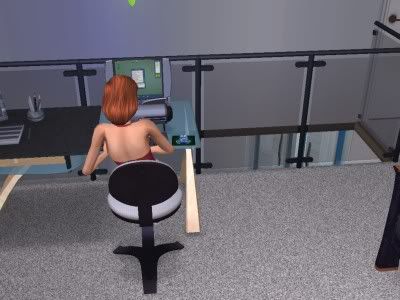 With lots of top of the range stuff (I see you on AIM there SimDannie!)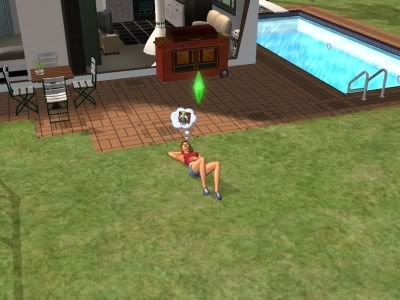 But that never seems to stop her taking time to stare at the clouds and think about pianos and teddy bears.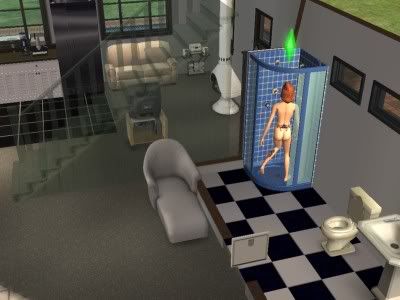 Gratuitous shower scene. I like the tattoos.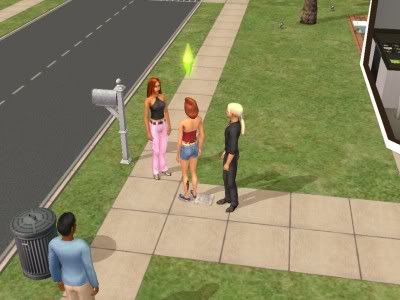 She was of course greeted by her new neighbour, SimBardi wandering over while SimKel looked after Caitlin. SimDannie, BTW, seemed quite attracted to the redheaded lady even though everyone else was paying more attention to her.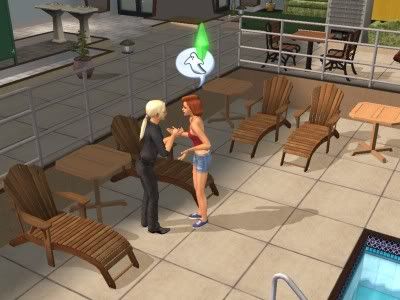 I thought I'd take her out on the town for a while. Where she met SimBardi again. They discussed ghosts.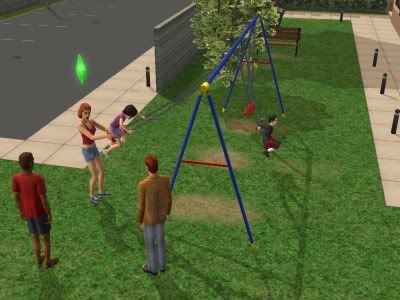 It seemed he had been bringing Caitlin to play, so SimDannie stepped in and instantly bonded with her. While getting checked out by guys all the time.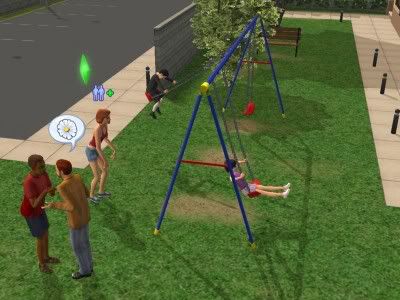 Though I think these particular two may have been more interested in each other...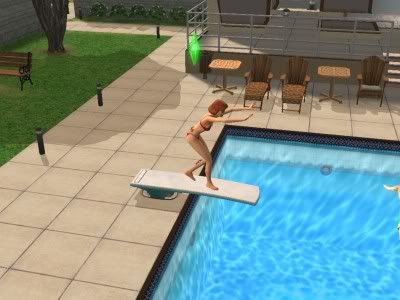 SimDannie, it seems, is afraid of diving boards.



But eventually she bravely followed SimBardi into the water.

LATER - back at our little family.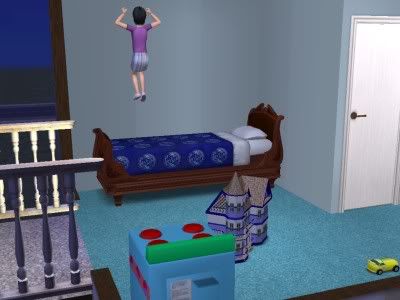 Stop jumping on the bed you little terror!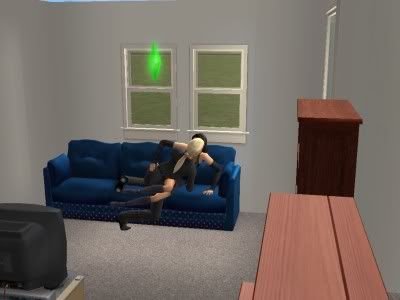 SimKel and SimBardi entertain themselves while Caitlin is at school.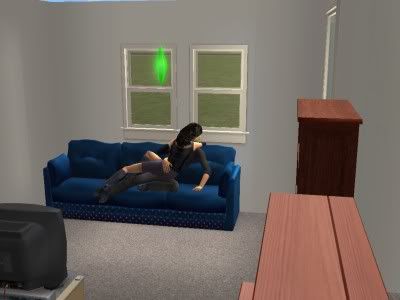 ...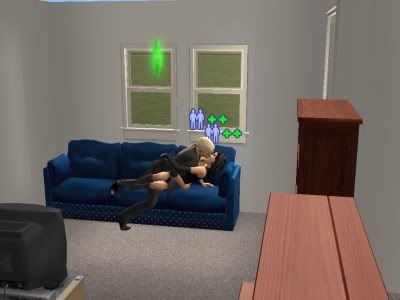 Hey you two, your daughter is home. And she brought a friend.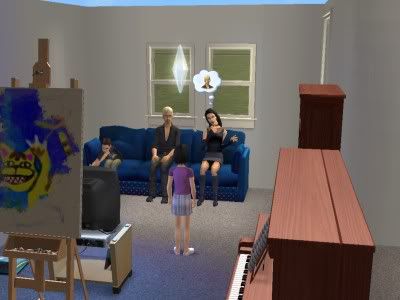 It's no good trying to look innocent, she knows what you were doing. Her friend however is more interested in the videogames.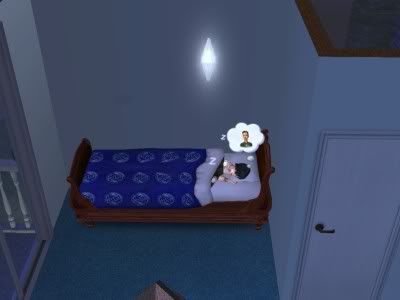 Of course night comes and Caitlin is tucked up in bed. Dreaming of the boy she brought home. SimBardi may have to keep and eye on them.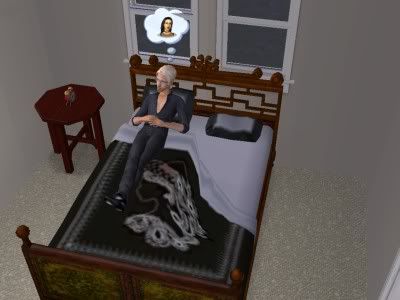 SimBardi waits patiently for her to come home, thinking about her all the while.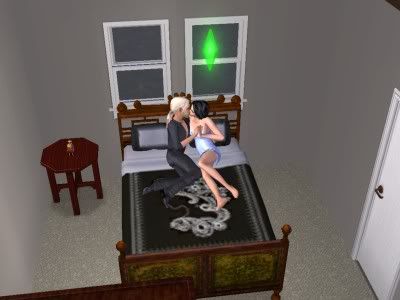 And he greets her with a loving kiss. Awww.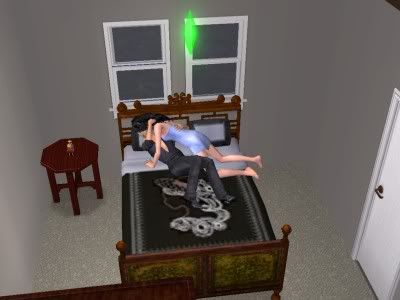 Um...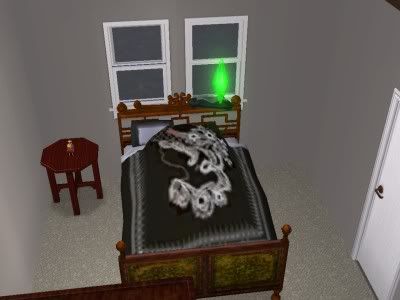 Oh my...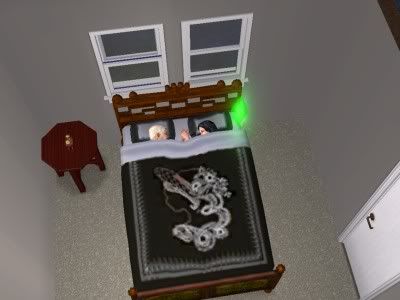 Well... at least their greeting didn't wake Caitlin up. aww look, they're holding hands. Awww.