As well as Half-Blood Prince, I got Sims 2. So I thought I'd share the adventures of my first family with you all. Hands up if you recognise them.
We actually join the pair a little while into their lives, they got married on the quiet (I've only just figured out that you can throw wedding parties) and have themselves a nice little 2 bedroom house.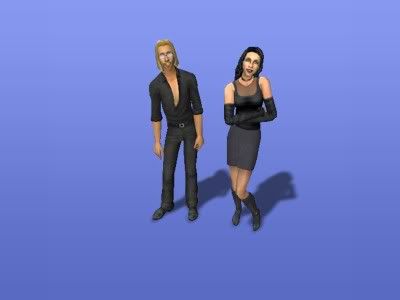 Here they are! Little SimKel and little SimBardi look cute don't they? (I found better hair for him after this was taken.)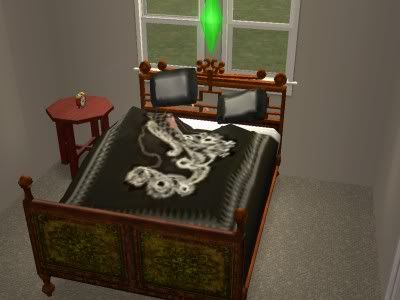 Their favourite activity is WooHooing. Naturally.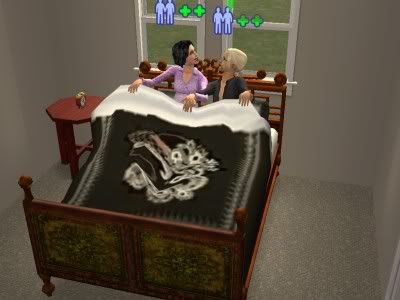 WooHooing makes them happy. very happy.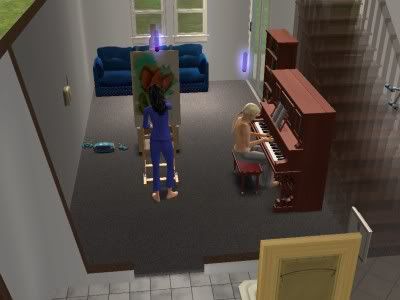 Also, she likes to paint while he plays the piano.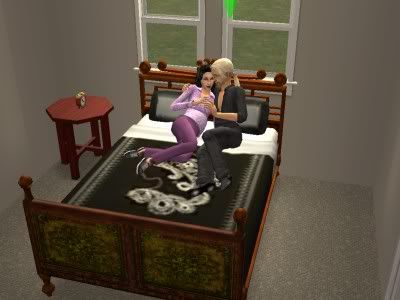 But as you can probably tell from SimKel's waistline, WooHoo has some side effects...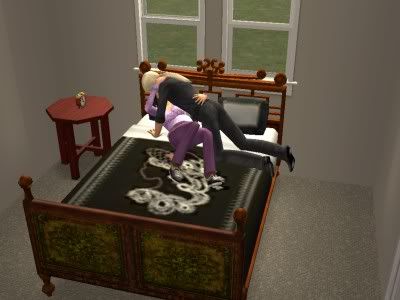 Not that the added weight seems to put SimBardi off...



At all...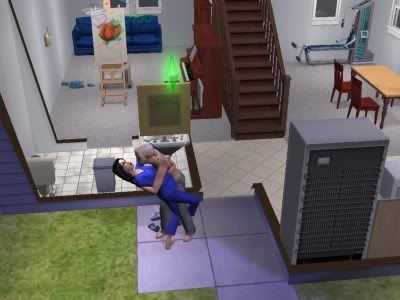 Even when SimKel is trying to take the garbage out in her pyjamas.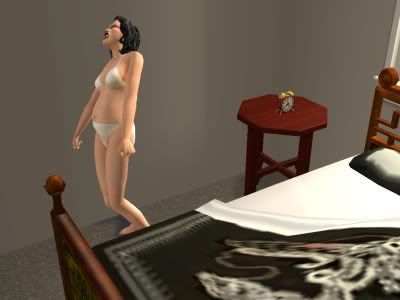 But eventually she went into labour (yes in her underwear, she had been sleeping)



She promptly passed out, leaving SimBardi (also in his underwear) holding the baby.



Not that he seemed too upset by that of course.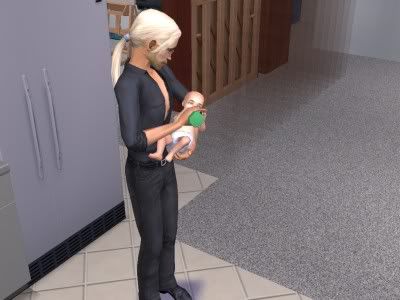 In fact he's a very good father, taking his turns feeding and changing little baby Caitlin.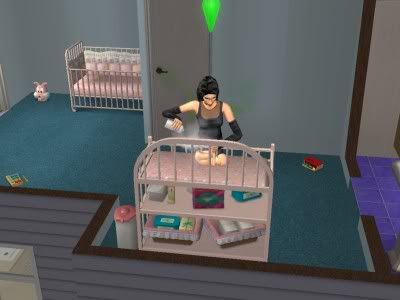 Not that SimKel slacks off on that either, though she does have more of a habit of putting the baby down and wandering off to make a sandwich.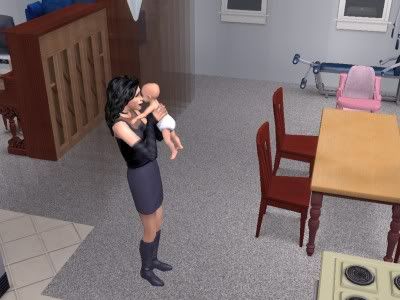 She loves to play with Caitlin...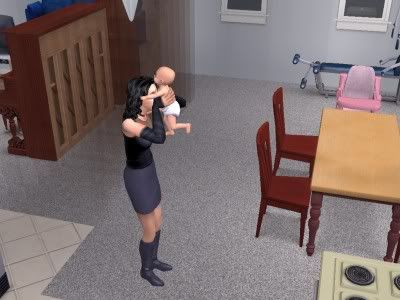 And in true fashion right after this photo was taken Caitlin quite happily threw up on SimKel.



SimBardi likes to take the chance to join in with the play of course.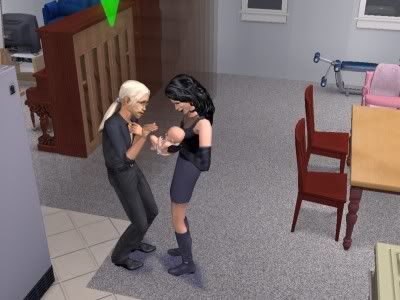 Aren't they all cute together?
I'll post more next time as Caitlin (hopefully) grows up and life continues.