Sketch sketch doodle.
As some of you may know,
hayleylou has a band called DeadAsLUCY. A while ago she mentioned Lucy as a character and I figured I should try and draw her sometime. So I have. Well, doodled a little.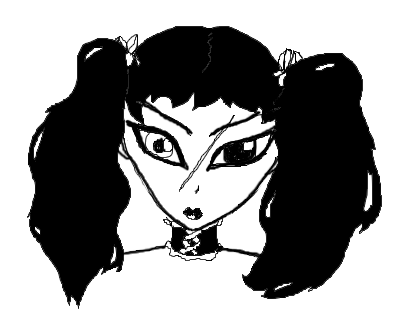 I was thinking of mixing Gothic Lolita with punk when it comes to the outfit. As you can clearly see I haven't gotten very far. I was loosely basing her on the Noir Pullip at first but then somehow managed to not actually do that. I like her eyes, and the scar is an interesting touch I think. Now I just need to work out the rest of her and do a proper drawing. Eventually.